Hinson Family's Jordy Is Engaged To Logan Smith
During a joint Christmas concert performed by The Hinson Family and Logan Smith at Community Church of Praise (Logan's home church), a moment that will not soon be forgotten took place. After a duet performance, late in the concert, of the song "It Feels Like Christmas Again," written by Sheri Easter, Logan proposed to his girlfriend of 6 months, Jordan Honea of The Hinson Family. SHE SAID YES!!
"I am going to be inheriting a wonderful young man for a son-in-law and am so excited about seeing what the future holds for these two crazy love birds," said Weston Hinson, step-dad to Jordan.
Logan and Jordan met in September of 2011 at the National Quartet Convention in Louisville, Kentucky, and became friends immediately. Though Jordy was a very shy personality, those who know Logan well know that he isn't one to let a little thing like shyness hinder him from making a new friend! However, they would strike a new chord in their relationship in the spring of 2016 when Christy Hinson, Jordy's mother, would have a battle with cancer and Logan volunteered to assist in the singing duties of the group. A budding romance would ensue and flourish over the coming months.
"I love Logan like a son. He has been very helpful to me and such a blessing in my life. I know from the way he treats me that my daughter is in good hands with this fine young man," Christy said about the engagement.
Click here to watch the proposal.
Below is a side by side pic of the engaged couple from about the age when they met. It was put on display at the church to most everyone's delight. The caption with the picture said, "Love at first sight!"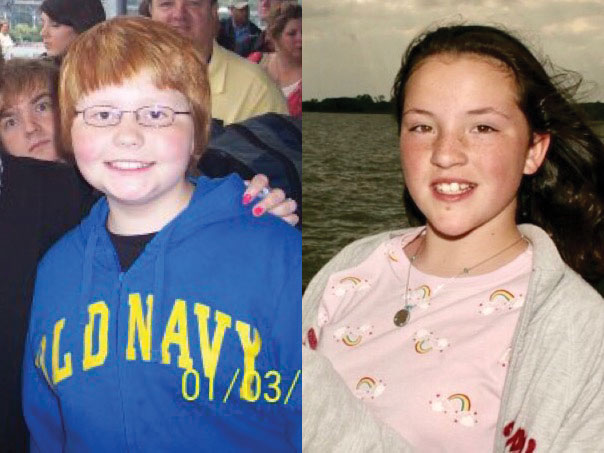 Tags : hinson family southern gospel music Logan Smith Jody Hinson hinson family news