7 Things to Know About Natasha Owens' "American Patriot"
Natasha Owens exploded onto the Christian Music scene in 2016 and quickly found herself touring with Christian Music's most iconic artists, including Michael W. Smith and Jason Crabb. Her sophomore album, We Will Rise, was named "Inspirational Album of the Year" at the 2018 We Love Christian Music Awards. She will be releasing her brand new album American Patriot.
Pre-save or pre-order American Patriot: https://ffm.to/patriot
Here are 7 things to know about this new record:
1. The new album will be available everywhere on July 1, 2022.
2. With American Patriot, Owens is taking a new direction and offering up a bold, proud, powerful concept collection that bridges an unwavering love of country with the themes of faith and family that have always played a significant part in her artistry.  
3. American Patriot was produced for Radiate Music by GRAMMY-nominated and multiple Dove Award winner Ian Eskelin  
4.  The album kicks off with "America First," a subtle tip of the hat to America First Policy Institute. Says Owens, "What is wrong for the President of the United States to say he wants to put Americans first? I am all about giving to other countries, but at the end of the day, I want my president or my elected official to be looking out for me, us, the American people, American children, American veterans and American homeless first. And if they can't say 'America First,' then they don't deserve to lead." 
5. The new collection of songs also includes "Freedom Is The Song," "Prayer For America," and the soaring ballad, "Broad Stripes, Bright Stars," as well as powerful new renditions of iconic standards: "God Bless America," "My Country, 'Tis Of Thee," "America The Beautiful," "The Star-Spangled Banner" and "God Bless The U.S.A."   
6. A portion of all proceeds generated by American Patriot will go to support, pay tribute, and invest directly into our servicemen and women - and to ensure those who sacrificed for freedom are never forgotten. 
7. Here's the album cover: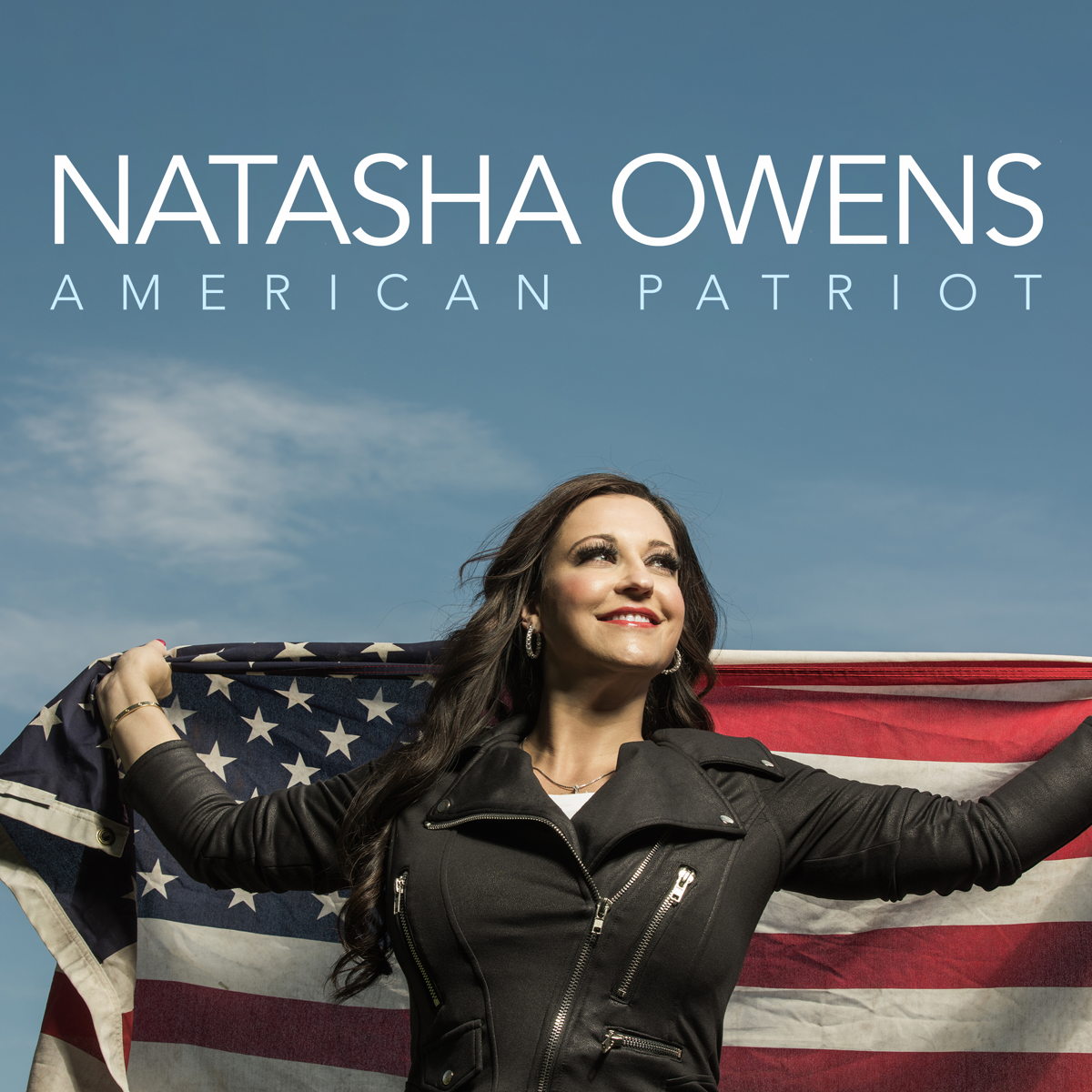 Tags : Natasha Owens "American Patriot" natasha owens new album natasha owens Natasha Owens Turns "American Patriot"