7 Things You May Not Know About We The Kingdom's New Self-Titled Album
Two-time GRAMMY nominated band We The Kingdom announces its self-titled sophomore album via Capitol Christian Music Group. Available for pre-order now, the 13-track project, which is a genre-transcending blend of rock, country and gospel, was all written and recorded in group member Ed Cash's home studio and on tour. Here are 7 things you may not know about the album:
1. The album will be released on September 16 .
2. The eclectic collection of tunes draws inspiration from genres - and eras - across the musical spectrum, with nostalgia-driven influences steeped heavily in standouts "Deep End," which embodies a rock & roll power anthem, and "Mine," a track reminiscent of a harmonious, Fleetwood Mac-leaning ballad.
3. The debut single from the forthcoming album, which is the group's current radio single, "Miracle Power" (released 5.27) is already a streaming powerhouse landing on the cover of multiple playlists, including Spotify's Sing A New Song, Amazon Music's Fresh Christian, and Pandora's Christian Contemporary.  
4. .The second sample of the project - a dynamic, rock-infused singalong - "Left It In the Water," is also available now.
5. The album closes with the simple, yet powerful, "Family," an autobiographical tune in many ways, as the group details the ups and downs that come with navigating life - and a career - together, as a family unit.
6.  Here is the tracklist:
1. Left It in the Water*
2. Mine
3. Jesus Does^
4. God is on the Throne+
5. Deep End
6. Miracle Power
7. Tabernacle
8. Life is Good
9. Count the Stars (Be There for You)
10. If I Gave You My Heart
11. The Veil
12. Family
13. Left It In the Water (Edit)*
All songs written by Ed Cash, Scott Cash, Franni Rae Cash Cain, Martin Cash, Andrew Bergthold
*Additional writer Jeremy Gifford
^Additional writer Kyle Briskin
+Additional writer Glynn Dollison
7. Here's the album cover: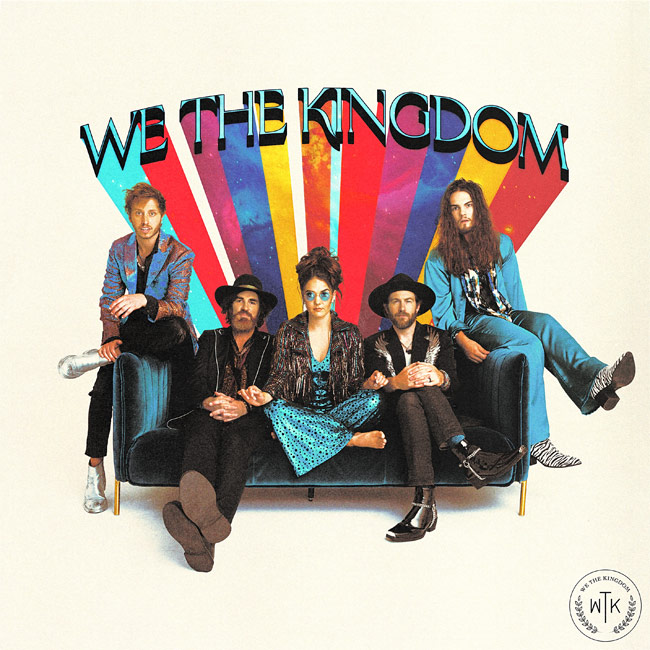 Tags : we the kingdom We the Kingdom new album We the Kingdom news ed cash