Hulvey Welcomes First Baby After Complications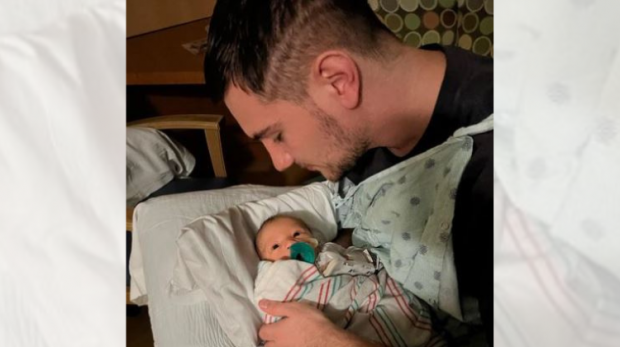 Christian music rapper Hulvey and his wife Rachael welcomed a baby boy to the world after a tough delivery. On January 5, their son Memphis was born.
"I witnessed 2 warriors battle their way through an incredibly difficult labor," says Hulvey on Instagram. "Rachael was pushing for over 3 hours and did a natural birth. As I saw her giving her birth the word in my mind was 'legendary.'"
The rapper couldn't hold back his admiration for his wife and all she endured during the delivery.  "I had never seen anyone so strong and willing to take the pain like her. All the medical staff witnessing were BLOWN AWAY by her strength."
Memphis had been stuck for a few hours so when he was finally born the doctors brought him right to the NICU.
"He was put on a CPAP (breathing mask) but he is doing so much better and doesn't have to wear it anymore. He is progressing and healing so much and is close to being out of the NICU," said Hulvey in the birth post. 
One of Reach Records' newest signees, Hulvey has captured audiences with his impactful storytelling and skillful hip-hop music. He released his latest project, Coma EP, in November 2021. Since then, he has released three singles in 2022 and is expected to release more new music soon. His latest single, "Closer (feat. Torey D'Shaun)," is available now. 
Tags : Hulvey Hulvey baby Hulvey news