Christian Leaders and Musicians Reflect on the Legacy of Dr. Martin Luther King Jr.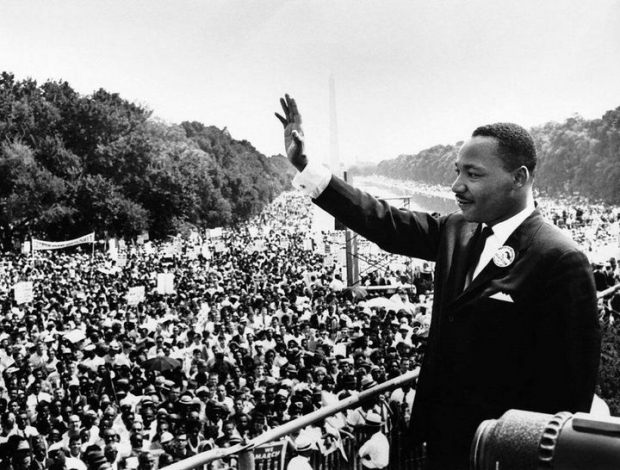 Today marks the annual federal holiday of Martin Luther King Jr. Day. This day was created in remembrance of the notable African American pastor and civil rights activist. Here are some reflections on King's legacy from leaders of the Christian community. 
Anne Wilson:
My faith is what carries me through this life. Through all of the hard days, and even the most beautiful ones, it's the most constant part of who I am, which is why it's what I'm loudest and proudest about. Dr. Martin Luther King once said,
"Our lives begin to end the day we become silent about things that matter." I could not agree more. Be loud. Be proud in Christ! 
Franklin Graham:
My father @BillyGraham appreciated his friendship with Dr. Martin Luther King, Jr. I never met Dr. King, but I did hear him speak in Montreat, NC, in the mid-1960s. What a powerful communicator! I appreciate that he led the way with peaceful protests that made more of a difference than anything else at the time. He communicated in love. Today his niece, Dr. @AlvedaKing reminded the media of one of his many powerful quotes, "We must learn to live together as brothers or perish together as fools."
We the Kingdom:
Today I was reading through some of Mr. King's quotes and it made me so emotional. We are so incredibly grateful for the great strides MLK made in the fight for equality for all. His life was such a beautiful reflection of the image of God. May we all continue to love one another, walk in the light and stand for what is right no matter how great the cost.  
Dr. Paula Price:
Today we have the privilege of commemorating another Martin Luther King Day. This is one of the most pivotal that we'll have the opportunity to commemorate because it lands on changing times, changing climates, and changing cultures. Each of these are colliding as we come together to celebrate this man's achievement as a legacy granted to us as a nation.
My prayer is that in 2023, we remember what that legacy is and what it entailed. I pray that we begin to stand up and recall the fight and vision that he had that did not just affect the black race, but affected all the nation and other nations as well. As we enjoy the day of commemoration, my prayer is that America remembers her destiny by recovering her identity.
Rev. Samuel Rodriguez: 
Today we honor Dr. Martin Luther King Jr. by remembering more than the legacy he left, but the life he led. Against formidable opposition, he consistently sought justice, loved mercy and walked humbly with God. Praise the Lord Dr. King had the courage to change the world.
Passion Worship:
Today we pause, honor and celebrate the life and legacy of Dr. Martin Luther King Jr. We reflect on his accomplishments and his heart to see all people live with a pursuit of Jesus + Justice. May we be a generation full of courage, faith and love like him. #MLK 
Jennifer Hudson:
When it comes to a giant like Martin Luther King Jr., words never seem enough to capture the magnitude of his legacy. A couple years ago, while filming Respect, I got to sit on the steps of Dr. King's birth home. I sat there soaking in the significance of that place, and I imagined him sitting on these very steps as a child, unaware of the impact he would have. As we honor him today, let's continue his dream, raising up more Dr. Kings that make this world a better place to live !! 
Lysa Terkeurst:
Remembering and honoring the life and legacy of Dr. Martin Luther King Jr., a man who selflessly pursued God's dream of seeing all of God's children united as one family. May we all strive to make this a reality with the words and actions we choose today 
Tags : martin luther king jr Martin Luther King Jr. Day jennifer hudson Lysa TerKeurst passion worship we the kingdom Anne Wilson Rev. Samuel Rodriguez Dr. Paula Price Franklin Graham