The Lore Family Shares the Inspiration Behind "You Love, I'll Judge"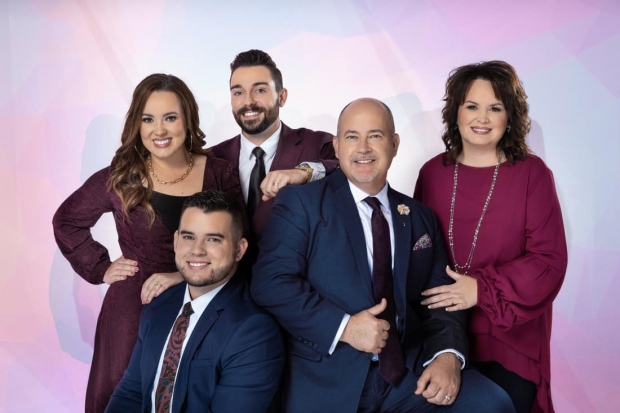 The Lore Family, which comprises of Darren, Sandy and their two children, Fayth and Samuel, have released their new single "You Love, I'll Judge" and its accompanying video.  The song is from the family's album, The World Needs A Song. Watch the video below, then find and listen to the album now on your favorite streaming platform HERE.  
"In the book of Matthew Chapter 22, Jesus says 'Thou shalt love the Lord thy God with all thy heart, and with all thy soul, and with all thy mind.' He said 'This is the first and great commandment. And the second is like unto it, Thou shalt love thy neighbor as thyself,'" Fayth Lore Whisnant shares while reflecting on the song and video.
"Loving God first is the greatest commandment we, as Christians, can live by. Furthermore if we claim to 'love the Lord our God,' then we should also be living religiously by the second greatest commandment: to love our neighbor."
She continues, "'You Love, I'll Judge' isn't just a song to listen to and dismiss. It's a song with a message that penetrates the soul.The words challenge the listener to stop and consider the kind of 'Jesus' that they have portrayed to their neighbors - whether the neighbor be a man on the street or a member from another church on the corner. God has a great big world full of people that need Him.
"Many times, as Christians, we get distracted from our goals by anger and wickedness of the world. But, Christ reminds us that we are to be His hands and His feet. Any compassion that we show to the 'least of these' is compassion that we have shown to Jesus as Matthew 25 teaches us. 
"The lyricists penned, from Christ's perspective, 'I want the world to know just who I am and all I've done. You love. I'll judge.' This isn't just another song. It is your call to action. Let this be your resolution for the new year to love more like Jesus, and trust that He is the righteous judge," she concludes.
Tags : "You Love I'll Judge" the lore family Southern Gospel "The World Needs a Song"