David and Tiffany Spencer Inspire Kinship and Reconciliation with New Album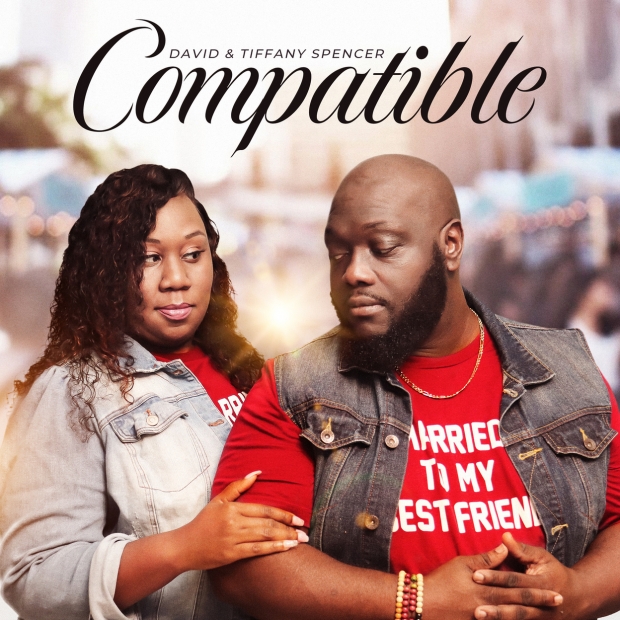 Husband and wife duo David and Tiffany Spencer are back with their brand new album Compatible. The new album is an energetic musical experience with an eclectic range of styles.  David and Tiffany harmoniously flow with urban contemporary songs and effortlessly coalesce in high-praise churchy moments that elevate the spirit. Their musical message of love and unanimity inspires kinship and reconciliation.  Their relationship with each other further exemplifies their life and relationship with Christ. 
Compatible features the current radio single "It's Already Done," a traditional roots Gospel favorite, and their top 10 BDS Gospel Internet Radio hit single "We Are One." 
"This body of work blends genres and showcases our versatility as a duet and couple," says David Spencer.  "The album includes our hit singles and Only You, produced by Phillip Bryant (JJ Hairston, Crystal Aiken, Dr. Leonard Scott).  Only You is also featured in Crossover, a dramatic movie on Tubi TV."
Compatible is distributed by IndieBlue Music and is available now on all digital music outlets.
David and Tiffany are among the few couples in Gospel music who consistently deliver professional musical releases and continue to grow their brand and ministry. They are the rising Gospel duet doing music and life together. Tiffany is a music teacher, and David was recently appointed to the Robeson County Arts Council Board of Directors in Lumberton, NC.  Additionally, they are cultivating their children's love for music and arts. Their three children, Daveah (age 9), David Jr. (age 7), and Amiyah (age 5), are The Spencer Trio, who recently released their debut single "I Can Worship."
You can find more about David and Tiffany's musical career, and ministry at DavidandTiffanyspencer.com. You can also find their music on MultiTracks.com. 
Tags : David and Tiffany Spencer David and Tiffany Spencer new album Compatible It's Already Done