Cory Asbury Launches "The Pioneer Tour"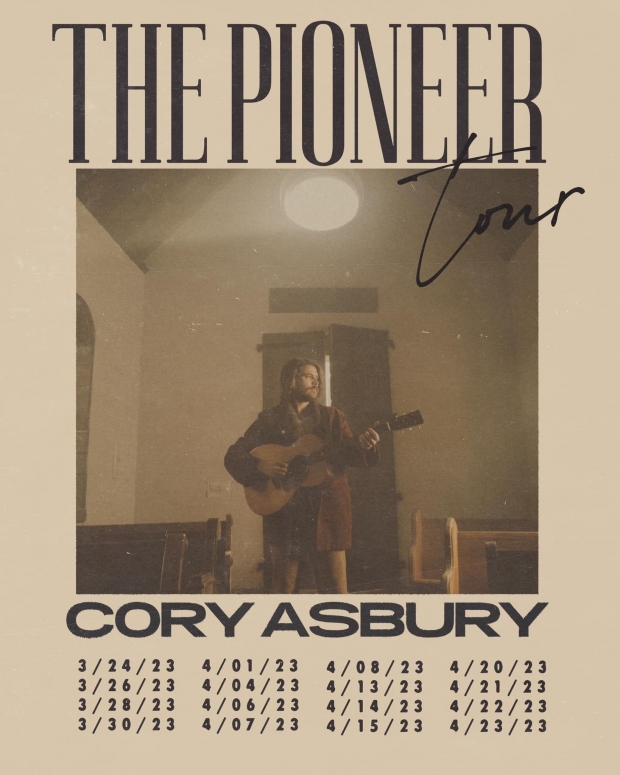 Bethel Music singer/songwriter and worship leader Cory Asbury announces over social media that he will be launching his The Pioneer Tour. The tour will kick off on March 24 in Virginia Beach, Virginia, and wrap up on April 23 in Wabash, Indiana, with more dates to be added soon.  
On social media, Asbury has fans guessing who will be joing him on the tour. Cory posted on Instagram along with the announcement, "Y'all got any guesses as to who'll be joining me for these shows?? Hint: it's not Taylor Swift."
A list of tour dates is below.

March 24 - Virginia Beach, VA
March 26 - Prestonsburg, KY
March 28 - Greensboro, NC
March 30 - Tysons, VA
April 1 - Branson, MO
April 4 - St. Louis, MO
April 6 - Jacksonville, FL
April 7 - Pensacola, FL
April 8 - Orlando, FL
April 13 - Nashville, TN
April 14 - Anderson, IN
April 15 - Lafayette, IN
April 20 - Greenville, TX
April 21 - Paducah, KY
April 22 - Shipshewana, IN
April 23 - Wabash, IN
Tags : cory asbury Cory Asbury tour cory asbury news Cory Asbury The Pioneer Tour