Lauren Daigle Signs with Atlantic Records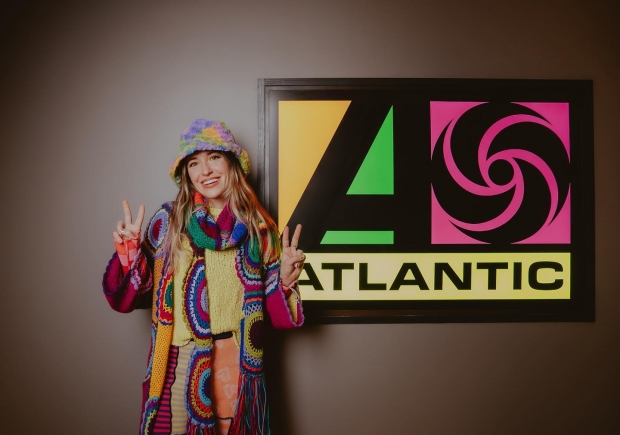 Two-time GRAMMY Award winner Lauren Daigle announces that she has signed a new deal with Atlantic Records.The imprint was the recording home of iconic artists such as Aretha Franklin, Crosby, Stills, Nash & Young, Led Zeppelin, and Yes.  
She writes, "I am super thankful for my new partnership with Atlantic Records! I have so much respect for the artists they represent. The entire team at Atlantic show what it means to be a powerhouse force in the music industry while still remaining zealous and motivated by art and sound. Along with my longtime partner, Centricity Music, I cannot wait for the story we get to share and embark upon together!"
In the meantime, Daigle has announced a few more dates for her tour.
March 2nd - Houston Rodeo - TICKETS
March 5th - Universal Studios Orlando Mardi Gras - TICKETS
April 13th - Tuscaloosa, AL - TICKETS
April 14th - Huntsville, AL - TICKETS
July 15th - Alive Music Festival - TICKETS
Since the release of her GRAMMY Award winning, platinum certified album Look Up Child, Lauren Daigle has reigned on the Billboard Charts. The album debuted at No. 3 on the Top 200 Albums chart making Daigle the first female artist to simultaneously hit the Top 10 on both Billboard's Pop and Christian Billboard Album Charts. After spending 100 weeks at No. 1, Look Up Child, also holds the record for the greatest number of weeks at the top of any individual album chart. In addition, the GRAMMY Award winning crossover hit, "You Say," became the longest-running No. 1 song of any genre on the weekly Billboard Hot charts at an incredible 132 weeks and was recently certified 5x-platinum by the RIAA. Daigle has earned seven Billboard Music Awards, four American Music Awards, ten GMA Dove Music Awards and sold-out concert venues all over the world. 
Tags : Lauren Daigle atlantic records Lauren Daigle Signs with Atlantic Records