New Live Show/Movie "The Thorn" Saves Young People From Suicide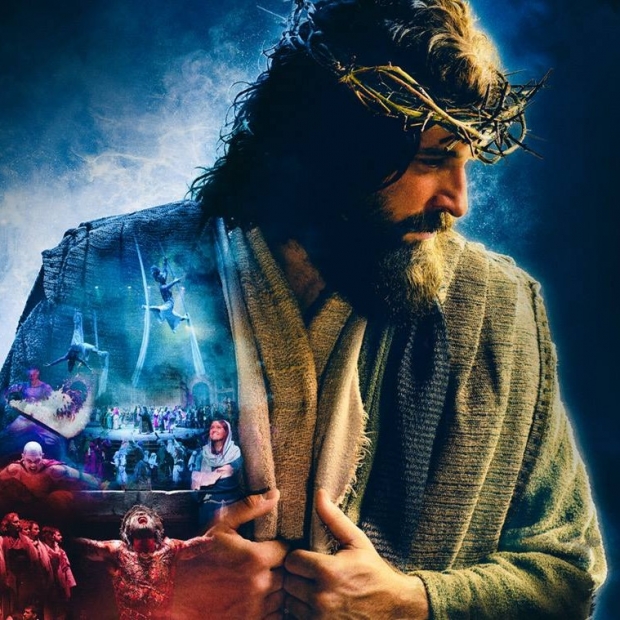 "The Thorn," is a theatrical portrayal of the life, death and resurrection of Jesus Christ. Described as "'The Passion of the Christ' meets Cirque du Soleil," the stage production combines martial arts, aerial acrobatics and emotionally powerful performances to bring the story of Jesus to life.  You can either watch "The Thorn" live on the stage at performing arts centers and arenas in March and April (click Here For Tickets) or on the big screen in movie theaters on March 6 or March 7 (click Here For Tickets)
In a spectacular way, The Thorn shares history's most epic story: God's love for the world amidst the spiritual battle for all of humanity. The story begins with the creation of the world and weaves through time, highlighting the birth, death, and resurrection of Jesus, ending with the beginning of the early church.
"The Thorn" was created by John Bolin. In speaking to Christian Post, Bolin recalls how "The Thorn" was birthed 25 years ago when he was a youth pastor. "There was one Wednesday night after a youth meeting, I'm sitting on the edge of the stage. And this 16-year-old girl is sitting next to me and she's bawling, and she holds out her arms and I could see where she'd been cutting up her arms.
"And so I turned to her, and I said, 'You don't have to do that, because Jesus did that for you.'"
That encounter sparked something inside of Bolin: "I thought, next Wednesday night, we're going to do an illustrated sermon, and we're going to communicate two things: Number one, is the price that Jesus paid for high school and college kids. I didn't want it to be gratuitous, but I wanted it to be visceral and real. ... And number two, I wanted them to understand that there is a spiritual battle for their choices, their identity and their calling."
Initially, the production was held at Bolin's church - and the response was incredible. "That first Easter we did 'The Thorn,' there was almost a quarter mile of cars that couldn't get into the parking lot. They closed the gates of the parking lot; cars were parking on the field, and people were crawling under the barbed wire fence to get into the church to watch this production."
Honestly, both. "The Thorn" movie provides a totally unique way to watch the show. Moviegoers get to experience it from every angle. Plus, there is a special cinematic story that was created just for the filmed version. The live show is a completely different experience as the immersive nature of seeing "The Thorn" live makes it an unforgettable show. 
Tags : The Thorn The Thorn live show The Thorn movie Easter John Bolin