Hannah Schaefer is Finally Pregnant After Struggling with Infertility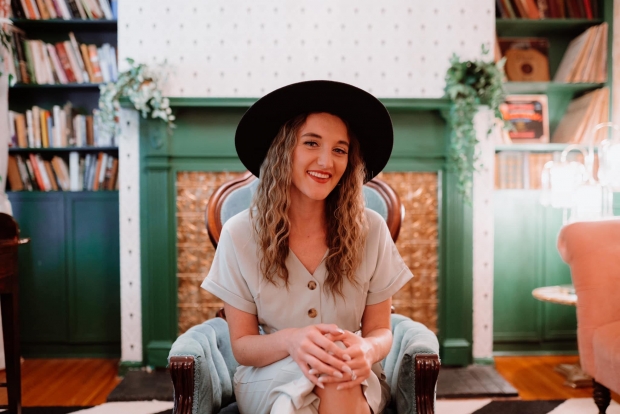 Worship artist Hannah Schaefer announced that she is pregnant after years of struggling with inferility. The baby, which will be her first child, is expected in July.

"Coming this July, the Weigold clan is growing from 2 to 3," she posted on social media. "I'm so happy to share the news of our horizon baby. I'm calling him/her our horizon baby because, sadly, there is no societal title attached to the story of our child. Sharing in the journey of suffering to a mother's rainbow baby, I want to bring an awareness to the stories of mothers who suffer in the long dark night of infertility, not knowing if they can ever be pregnant."
The journey to having a baby had not been easy for Schaefer and her husband. "As a woman who has struggled silently with infertility for years, I know first hand how hard announcement posts can hit.
"Our journey has not been without trials. Using NaProTechnology, (highly recommend) we were able to naturally identify what levels/hormones were imbalanced in my body. Once those were regulated and we still were not conceiving, the next thing to look for was endometriosis.

"Leading up to baby, I had two surgeries. The first one was in Feb 2022 to determine if there was endo (which there was). The second, was in June, to have the NaPro doctor go in and cut it all out. Once 'the enemy' was removed... 4 months later we met baby.

"God is faithful. He only wills goodness over our lives. His plans are beyond our comprehension, better than we can imagine - even through the suffering. It is through the suffering that we are able to grow closer to the heart of Christ. Whatever suffering you may be going through, know that God is in the dark night with you. He has NOT forsaken you."  
Schaefer 's latest worship single, "Never Walk Alone," is available to listen to now. She has opened for renowned Christian artists such as Matt Maher, Matthew West, Fr. Rob Galea, Mac Powell, Building 429, and more touring internationally and playing over 500 shows across the United States.

Accumulating over 400,000 streams independently; Schaefer caught the attention of Indie record label, Vohnic Music LLC, located on the infamous Music Row in Nashville, TN. Early May of 2019, Schaefer signed with Vohnic and just released released her first full-length album March of 2020. 
Tags : Hannah Schaefer Hannah Schaefer pregnant Hannah Schaefer news