Samaritan's Purse Opens Emergency Field Hospital to Treat Victims of the Turkey Earthquake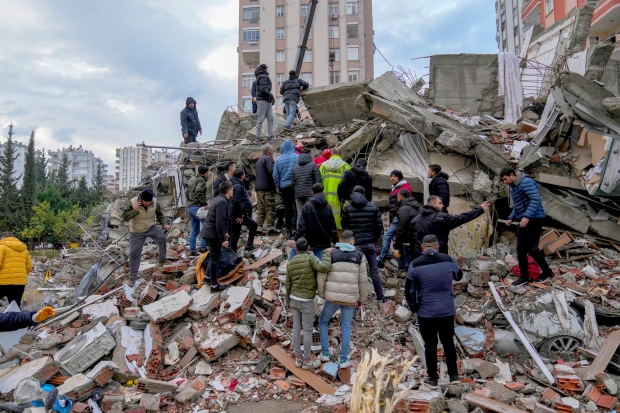 Today, international Christian relief organization Samaritan's Purse accepted its first patients at the Emergency Field Hospital in Antakya, Turkey. Back-to-back earthquakes rocked the region last week, killing more than 36,000 people and leaving tens of thousands in desperate need of medical care.
The Emergency Field Hospital was airlifted on Friday, along with critically needed supplies, such as hygiene kits, solar lights and shelter tarp to aid families in the hardest-hit areas. The field hospital-equipped with 52 patient beds, a pharmacy and 2 operating rooms-is located in the parking lot of a 1,100-bed hospital, which is no longer functional due to the earthquake. Samaritan's Purse doctors and nurses treated dozens of patients in the first hours of operation.
"Our Emergency Field Hospital is now open, and our medical team has already treated earthquake injuries like broken bones, wounds and infections, said Franklin Graham, president of Samaritan's Purse. "People are suffering, and we are there to meet their physical needs in Jesus' Name. Please pray for everyone affected and for our Disaster Assistance Response Team as they meet these emergency needs."
The N.C.-based organization has 93 disaster response specialists on the ground in Turkey with more traveling to the area in the coming days. 
Tags : samaritan's purse Samaritan's Purse news Earthquake in Turkey and Syria