Actor Kirk Cameron to Speak at World Outreach Church & ENGAGE Simulcast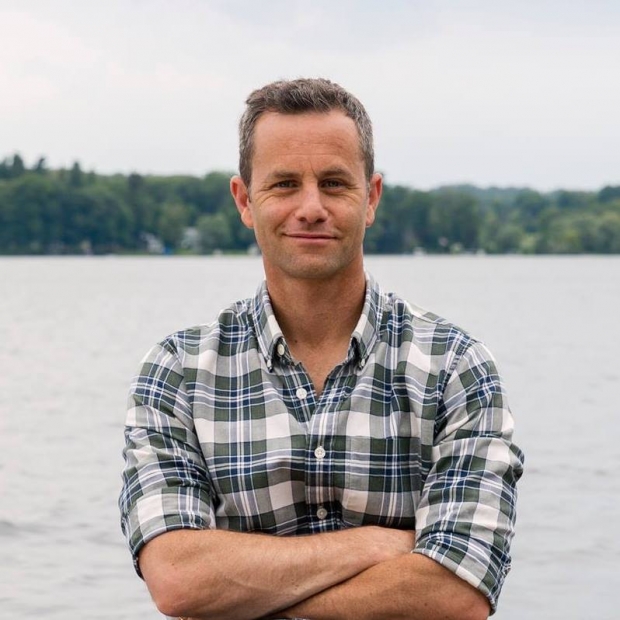 Actor, speaker and author Kirk Cameron will be the guest speaker at World Outreach Church on Saturday, Feb. 25, at 6:00 p.m. and Sunday, Feb. 26, at 9:30 a.m. Cameron has spoken several times at World Outreach Church in recent years, delivering biblical messages to encourage and strengthen families. 
World Outreach Church continues to host local food trucks on Saturday evenings around service times, and all sanctuaries remain open for ample seating.  
Cameron will also appear live at the ENGAGE simulcast on February 18. If you're looking for guidance to get through the turbulent teen years or to connect with other parents who are in the same boat, you do not want to miss out on this special event hosted by me and Mark Gregston. There's still time to plan a great day surrounding this event for a group of parents in your church or community! To learn how to host your own viewing of ENGAGE, visit engage23.com. 
Recently, Cameron has been featured in the press, talking about his "American Campfire Revival" livestream, events, and podcast, urging the family of faith to return to the principles that will bring blessing and protection to America. Cameron recently authored the children's book "As You Grow" that teaches Biblical principles and character. He and his wife, Chelsea, have been married for 31 years, have six children, and host an all-expenses-paid summer camp for terminally ill children and their families called Camp Firefly. 
Cameron is known by millions as "Mike Seaver" from the 1980's sit-com "Growing Pains." Since then, Cameron starred in "Fireproof" - the #1 inspirational movie of the year and inspired the best-selling book "The Love Dare" - as well as the movies "Left Behind," "Monumental," produced his newest film "Lifemark" with the Kendrick Brothers about the value of life in the womb and the beauty of adoption, and produced the documentary "The Homeschool Awakening" about the growing homeschooling movement. Cameron hosts TBN's television series "Takeaways with Kirk Cameron" and "One on One with Kirk Cameron" and co-hosted the series "The Way of the Master."