Mitch Wong "a beautiful ending, a blessed beginning" Album Review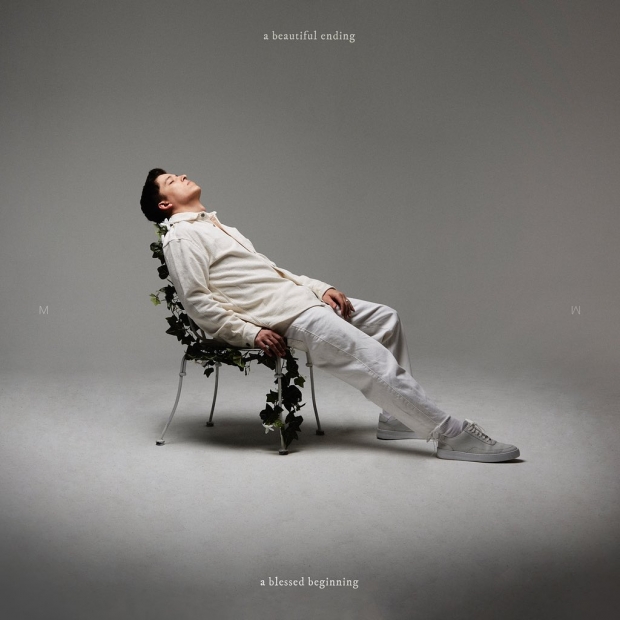 Prime Cuts: Reputation, Multiply, To Be with the Lord
Overall Grade: 3.5/5
Australian-born and Nashville-based singer and songwriter Mitch Wong is one of the most prolific writers in Christian music now. His songs have been recorded by some of the biggest names in the genre including CeCe Winans ("Believe for It"), Darlene Zschech ("Soli Deo Gloria"), Lincoln Brewster ("While I Wait"), Planetshakers ("This is Our Time"), and many others. Naturally, the anticipation mounts when it comes to Wong's own solo release. After teasing us with 6 or 7 single releases, Integrity Music has finally graced us with Wong's full 10-song album. Vocally, Wong has a smooth high-tenor, this means he has the ability to soar and sustain high notes, thereby creating many awe-inspiring vocal moments on the record. However, what he gains in height, he sacrifices in terms of depth. Without much use of his lower registers, Wong sometimes lacks the gravitas to make certain songs sound convincing.
In terms of the songs, lyrically they show creativity and thoughtfulness. Thematically, the album moves along a Gospel narrative arch starting with the theme of surrender. This subject is well-served by album opener "Burial." Co-written by Wong and Cody Carnes, the song has everything going for it: a lush orchestral arrangement and some gorgeous words coming from Scripture including the  metaphor of how every seed must die before there is growth. Yet, what's missing is the melody. The melody frustratingly breaks down every time the song is building up to a memorable riff. Much better is the theologically rich, "Repent (What a Joy it is)." The song keys in on Paul's teaching that God's mercy drives us to repentance (Rom 2:4). For the faint of heart, the synth-drive ballad "Still on the Throne" is faith-building material at best.
Steffany Gretzsinger joins Wong on the pensive "To Be with the Lord." Reflecting on the joy and glories of heaven, Wong and Gretzinger take the time to milk every note with meaning and added joy. Wong's own wife Steph adds some harmonies on the expansive ballad "Multiply."  The song testifies that Jesus, just as He did with the fish and the loaves, can multiply the faith that we place in His hands to work wonders and to glorify His Name. Lindy Cofer is the third and final female vocalist to contribute her vocals. Coffer can be heard on two tracks: first on the beat-driven "Bloom," which speaks of how God's kingdom blooms inside of when we surrender to him. "The Fields Are Ready," despite being a mediocre song, has some spine-chilling moments when a tearful Coffer pleads for God to send more workers into the field.
"Reputation," a jovial track, is an apt way to conclude the record. Here Wong grounds our confidence in a God who has a reputation of doing the impossible. Thematically this album is a genius. Each song works together to tell the story of the Gospel from surrender to glorification. However, what discounts this record from greatness is that many of the songs are not given the chance to shine with distinguishable hooks.
Tags : mitch wong Integrity Music Mitch Wong "a beautiful ending a blessed beginning" Album Review Mitch Wong new album