Christy Nockels "This is the Hour" Album Review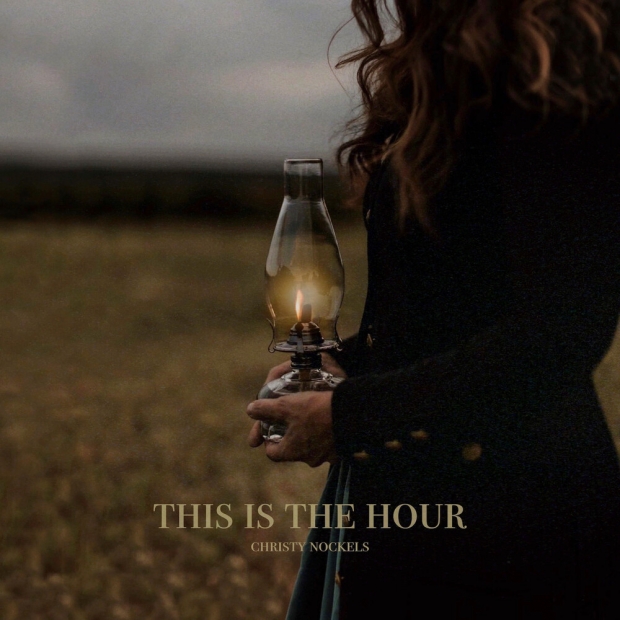 Prime Cuts: Where Would I Be?, Valor, This is the Hour Overture
Overall Grade: 3/5
Eight years ago, Christy Nockels released her magnum opus "Let It Be Jesus." Every track on that record was a winner. Coming out of leading Passion, Nockels was a ball of fire. She sounded passionate on each note: you can feel her ferocity in the rousing and upbeat songs. And the warmth that comes out of her ballads is contagious. Every song was so good that you wished your worship leader would sing them week after week in church. Not long after, Nockels left sixstepsrecords and she launched her own imprint. On Keeper's Branch Records, she recorded a lullaby and a Christmas album. Then both were re-released, one re-issued as an instrumental record and one with additional songs respectively. Finally, after an extended detour, she has released her follow-up worship album to "Let It Be Jesus."
With 2 instrumentals and 12 new songs, Nockels returns. Frankly, the album sounds disappointing. Gone are her fire and her intensity, instead she has morphed into a piano-led singer-songwriter balladeer. The songs are melodically less catchy and lyrically less congregational. Rather, like many of her peers, the songs are more introspective, quiet, and, let's face it, more idiosyncratic. This is not to say they are inferior in quality. In fact, some of the songs are gorgeously executed. Nathan Nockels (Christy's other half and famed producer) does an excellent job with the album's opening track "This is the Hour Overture." Opening up like a movie with sweeping orchestral sounds, the soundscape is nothing less than breathtaking.
Nockels the launches into the folkish "As for Me (Psalm 2)." A self-resolve to follow Jesus, the song is passable without sounding exceptional. Things don't pick up with the generic call to worship "Come Magnify." With the use of overwrought tropes and cliches, one is surprised the song was chosen as a single, and lest this album's lead one. Taking a sharp turn for the better is "Where Would I Be?." Worship leaders looking for a Good Friday/Lent song would do very well with this hymn-like ballad which poignantly asks: Where would I be without the blood?/Where would I be without your love?/You took my place on Calvary/Without the blood where would I be? 
Sounding like tracks taken from her lullaby album sessions are "Home," "All for the Praise," and "Evermore." They are by no means offensive, but they are also quite sleep-inducing. Nockels shows she has a pulse with "Valor," a powerful reminder of the strength we find in Jesus. Not bad too is the modern country-esque "In Your Eyes" and the encouraging "Keep On." Relative to her previous works, "This is the Hour" is disappointing. This is not because it's a bad record (by no means it is). Rather, the fire that was once in her isn't here anymore. And without that, this album becomes like another piano-led singer and songwriter record, a sub-genre that is already overcrowding the market.
Tags : Christy Nockels "This is the Hour" Album Review Christy Nockels christy nockels new album