David Leonard "Plans" Album Review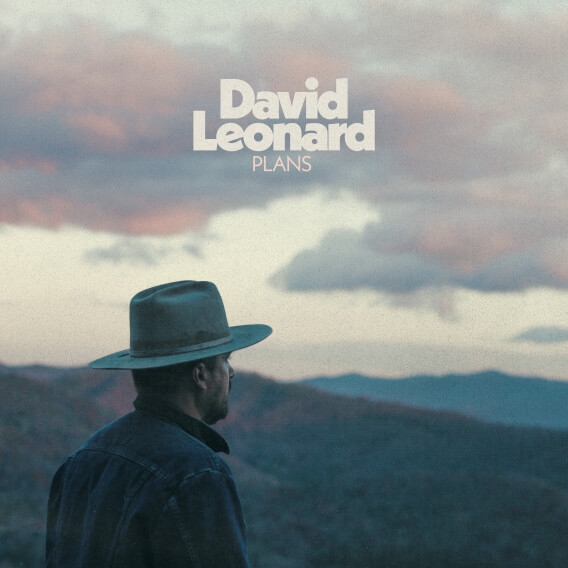 Prime Cuts: Plans, Let Him In, Help Me Believe
Overall Grade: 4.5/5
David Leonard's debut album for Provident Records finds the former NEEDTOBREATHE and All Sons and Daughters' singer returning to form. Whilst his last effort, the Integrity music released "The Wait," was more experimental in sound where most of the songs were drawn-out dreary ballads, "Plans" has a more pop-centric sound. Overall, the songs are brighter and Leonard sounds rejuvenated and not as detached and as morose as on his previous record. The songs, albeit only 6 of them with 4 permutations of the singles, enjoy a greater diversity in style, tempo, and lyrical content. Co-produced by Leonard and Jonathan Smith, the cuts are co-written by Leonard with notable scribes such as Jamie MacDonald, Mia Fieldes, Sam McCabe and others.
The title cut "Plans" is faith-building stuff at its best. Centered around Jeremiah 29:29, Leonard reminds us that God has "bigger and better plans for each of us." As a result, we can entrust our futures and lives to him. With plenty of emotions and plenty of hooks, Leonard proclaims God's goodness on the upbeat "Good Lord." Adding a pinch of NEEDTOBREATHE to a 90s-esque worship tune is "Every Hour." To make the music sound more heavenly, a Gospel choir gets to sing with Leonard on the song's chorus.
Another highlight is the tender "Let Him In," which finds Leonard singing about the joys of inviting Jesus into our lives. The ballad's simple, echoey, and acoustic production is perfect for Leonard's Rodney Crowell-esque vocals. On a similar emotional vein is "Help Me Believe." Commencing as a soft country-ballad before the thunderous descend of sound in the chorus, it's great to hear Leonard singing with such abandonment.
Though marketed as an album, the record only has 6 new songs. Tracks 7-10 comprise of 2 alternative versions of "Good Lord," an acoustic version of "Every Hour," and a medley of "Light a Fire" and All Sons and Daughters' signature tune "Great Are You Lord." Other than being a little on the short end, as far as the number of songs go, "Plans" finds Leonard returning to form.
Tags : David Leonard "Plans" Album Review david leonard david leonard new album