The Sadie Robertson Huff Launched LO WORSHIP Releases "Steady Light (Live)" EP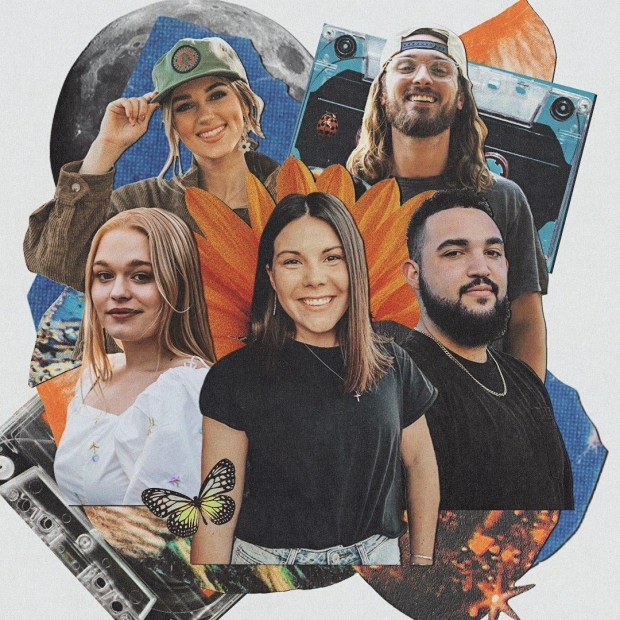 LO Worship's brand new EP Steady Light (Live) is now available on all digital platforms. Featuring brand new songs and a cover of Hillsong Worship's "What A Beautiful Name," this new record reminds us that God called us to be his "steady light" in this world of darkness. These songs also remind us of the faithfulness of our God and how much you are loved by Him. 
The team write, "God didn't say that the sun was the light of the world, God didn't say that the moon was the light of the world, God didn't say that the stars - even though they are literally fire burning things up in the sky - that's not the light of the world. He said you are the light of the world."
Sadie Robertson Huff launched LO WORSHIP, encompassing a record label and publishing group, and band by the same name, comprised of worship leaders Brantley Pollock (Church of the City, Franklin TN), Kaylea Mayo (Christ Church, West Monroe, LA) and Cazaiah Franklin (Nashville, TN). 
"I started LO Worship because I wanted write songs that support the messages that Live Original is already sharing - that one encounter with Jesus can change everything," Robertson Huff says. "People don't always remember a 40 minute sermon - but they do remember a song! I wanted to help people find the words to sing over themselves in hard times. Worship has always done that for me. LO Worship is a group of friends, songwriters and musicians that I have gathered to together to use their gifting to write songs, which magnify Jesus and lead people to that encounter with Him."
Tracklist:
1. Steady Light (Live)
2. Steady Light Message (Live) 
3. Jesus Over All (Live) 
4. Promise To The End (Live) 
5. What A Beautiful Name (Live) 
6. Open (Live) 
7. He's Not Done Intro (Live) 
8. He's Not Done (Live) 
Tags : lo worship "Steady Light (Live)" EP Sadie Robertson Huff