Dante Bowe Surprises Fans By Dropping His New Single, "Demons"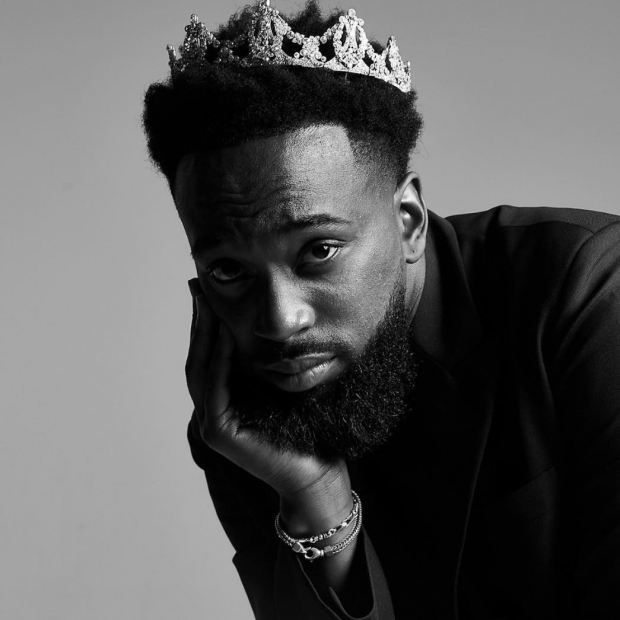 Grammy Award-winning and multi-platinum-selling singer and songwriter, Dante Bowe, released his latest single titled "Demons" with award-winning producer, Bernie Herms (Josh Groban, Andrea Bocelli and Selena Gomez)
"The very first confession of the first lyric is like - yeah..." Bernie Herms said as he tried to articulate the impact of Dante's new single. He continued, "It's as though Dante is singing that the demonic oppression and the attacks of the enemy are so real in my life right now - I can't candy coat this and just talk about a big struggle."
The song "Demons" was written years ago, but Dante decided to wait to release it. "I didn't even know if I was ever going to release it until I brought it to Bernie Herms, and he heard it," Dante explained. "I know a lot of people are going to assume I wrote this recently about all the things being said about me on the internet - but no. I wrote it thinking about some of the dark times that I've faced, hoping I could help other people feel as though they don't have to hide their own scars, depression, anxiety, or fear."
"The song is not curated by religiosity or properness," Bernie commented as he continued to try to describe Dante's latest release. "What Dante has created through 'Demons' is a moment that has a lot of honesty around it. I think it's going to compel people toward a response. There's nothing passive about this song."
"It's a song about redemption," Dante explained. "This is a song for the people who feel as though they can't show the world the scars they have - even if they're healed."
"You always want the response of people coming undone during a song," said Bernie. "But there's a level of honesty in these lyrics that I find not just refreshing, but in our community - even rare. In church culture, people like to talk about their struggles in vague or safe terms. But this is a song of vulnerability and transparency, like we find in the scriptures. Some of the real confession and vulnerability from King David in the Psalms reminds us that one minute David was proclaiming the goodness of God, and the next he was questioning God, saying, 'I think you've forgotten me. My bed is wet with my tears. God, are you delighting in watching my enemies trample on me?' But then he'll always end the Psalm by saying, 'But I'll never forget the works of the Lord,' and he'll start to recount them."
The song "Demons" is one of many of Dante's musical endeavors this year. The chart-topping artist is now the new CEO of TRUE Music. He released his first single, "Hide Me," as an introduction to his solo, cross-genre album, PRESS PLAY, coming later this year. "The album is a labor of love," according to Dante. "After feeling like I was on pause for a little while - we decided to title the album PRESS PLAY to convey a new beginning or starting again."
Dante has been on the receiving end of much speculation from fans and the Christian media over the past several months since his professional separation from Maverick City Music. Since the two music brands mutually cut ties in September 2022, Dante has been forging his own path in the music industry by allowing his listeners to experience a new, deeper Dante through complete transparency, creative freedom, and depth.
"Dante really engaged me when he played me this idea," Bernie said, "I was like, oh wow - he's going to go there. We got a chance to put some music around the struggle that is defined and written about in this song."
"I feel like many people will be blessed through this song," Dante said. "I think it's going to do what it's supposed to do, and it's going to reach who it's supposed to reach. But I'm very, very, very honored to have done this with Bernie's help. It means a lot to me."
Tags : dante bowe Dante Bowe Demons Dante Bowe news Dante Bowe new single bernie herms