Brooke Ligertwood Reflects in the Midst of Her SEVEN Tour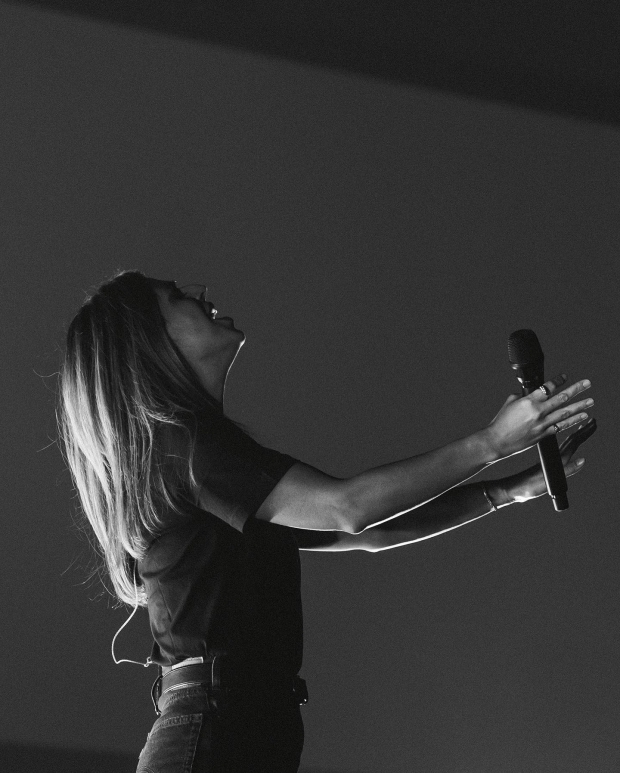 GRAMMY®-award winning songwriter, producer and worship leader Brooke Ligertwood has embarked on her SEVEN Tour. The 13-city circuit kicked off on March 9 in Lancaster, Penn. making stops in major markets across the U.S. including Dallas, Atlanta and Tampa, as well as an engagement at the legendary Ryman Auditorium in Nashville, Tenn. 
Ligertwood takes the time to give us an update of her tour so far. She writes, "The first four nights of SEVEN tour have each been really different from one another! We've been moved by the variety of denominations and generations coming to these nights.

"As a team, our posture heading into each night is joyful, prayerful, prepared but unpresumptuous. As Alicia Britt Chole writes in 40 Days of Decrease:`To dance when we do not know the steps requires us to value our Partner above our performance.'

"We value our performance very little, and our Partner above all. Please continue to pray for us as we continue moving through these cities seeking to minister each night with intentionality and open hearts." 
Here are the cities coming up:

03/14 COLUMBUS, OH - Ohio State
03/16 JACKSONVILLE, FL
03/17 LARGO (TAMPA), FL
03/18 ATLANTA (MARIETTA), GA
03/19 NASHVILLE, TN
03/21 CHICAGO, IL
03/22 PEORIA, IL
03/23 SPRINGFIELD, MO
03/24 DALLAS (GRAND PRAIRIE), TX 
Tickets for the SEVEN Tour are now available and can be purchased by visiting brookeligertwood.com/tour#nights. 
Tags : SEVEN Tour brooke ligertwood Hillsong Brooke Ligertwood "SEVEN"