Darlene Zschech's "Revealing Jesus" Turns 10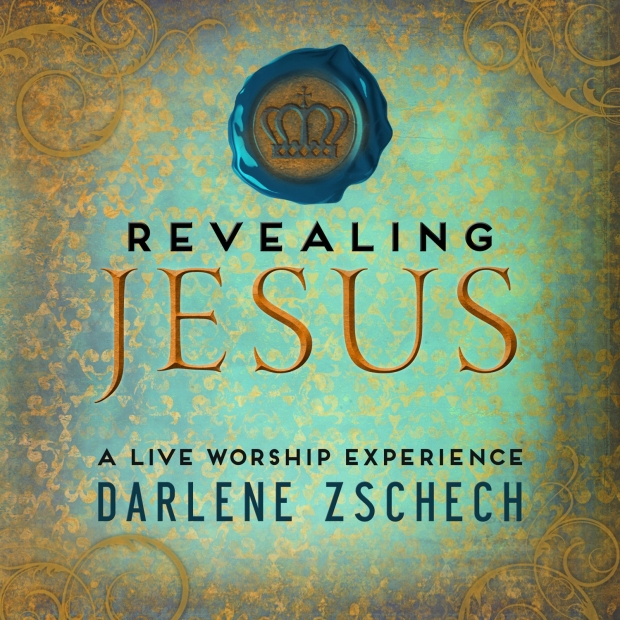 On March 17, 2013, Australia's beloved worship pastor and songwriter Darlene Zschech released her debut solo live album Revealing Jesus through Integrity Music. Zschech was the worship pastor of Hillsong Church from 1996 to 2007, during which time she served as producer, vocal producer or executive producer for more than 20 albums under the Hillsong Music label and wrote more than 80 published worship songs. Despite all the things she had had done with Hillsong Worship, she had not released her own solo live album.
Produced by Zschech and Israel Houghton, Revealing Jesus was recorded live Sept. 28 and 29, 2012 at the Church of the Highlands in Birmingham, AL. The album was orchestrated by Dr. Henry Panion III (Stevie Wonder, Carrie Underwood, Chaka Khan) and featured special guest appearances and song co-writes with Michael W. Smith, Kari Jobe and Houghton. 
Revealing Jesus is packed with epic and atmospheric musical experiences. There is a 10-minute track "In Jesus Name" on which Darlene breaks into a message about healing and calling on people to pray while elsewhere "God Is Here" is a full tilt rocker driven by urgent guitar riffs, "Yours Forever" is a re-recorded track from Zschech's 'You Are Love' deluxe album on which the veteran worship hitmaker shares the microphone with Kari Jobe, and "Victor's Crown" written by Zschech, Houghton and Jobe, is Easter season classic, a perennial go-to anthem for churches around the globe.
Another highlight is her take of the old Hillsong oldie "Magnificent" (originally from Hillsong's Blessed). Adorned with some angelic sounding harp and gorgeous strings, "Magnificent" is such a ministering moment that one can't help but bask in the goodness of Jesus. Even when Zschech does the hymn "My Jesus I Love Thee," she doesn't let an opportunity slip by when she turned the ending of the old church favorite into a time of proclaiming her love towards Jesus. All in all, Revealing Jesus lives up to its apt title. Here Zschech reveals Jesus in all his beauty and glory; but more than that, she also reveals her heart - a heart that beats with love and worship for the King of kings.
Zschech's devotional Revealing Jesus book was actually begun before recording the CD/DVD. Much of the book is culled from the singer/songwriter's personal journals and is full of meditations and Scriptures revealing the heart of Christ. Said Darlene, "The songs on this project are filled with declaration of Scripture to ensure that it is truly woven within the fabric of your heart, and this devotional was written to give you food for thought each day about how Jesus is revealed in our every day lives.
"So I pray you are fueled for service as you read, and that your heart yearns for more of Jesus as you worship him with every fiber of your being. There's a new settling in my spirit, no sense of clamoring for anything, nothing to hide. It's the story of the journey, the valleys and the mountains. You can't put it on a chart and sing it; you have to live it to sing it out like this. You can't declare what you haven't embraced and have it ring true. And that's what I love about the worship of God. . . it expresses the inexpressible. In the middle of this ocean, it's quite beautiful, if you have eyes to see."
Tags : Darlene Zschech darlene zschech revealing jesus review darlene zschech news Hillsong