Hillsong's First Worship Pastor Geoff Bullock Opens Up in New Hillsong Documentary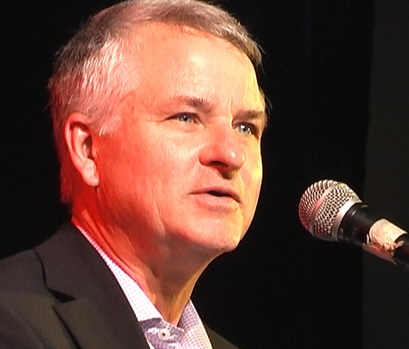 A new documentary Hellsong: Hillsong Church Global Investigation was first aired on Australia's 7News on April 23. Now it is released on YouTube and you can now watch it for FREE.
The 45-minute documentary features an exclusive interview with Geoff Bullock. Bullock was the mega-church's first worship pastor who helped found the Hills Christian Life Centre, which became Hillsong. He was also the convenor of their annual conferences from 1987 to 1995, before leaving Hillsong in late 1995. Bullock had also written some of Hillsong's most memorable tunes, including "The Power of Your Love", "Refresh My Heart," "Have Faith in God", "You Rescued Me,"  and many others. Bullock, spoke publicly for the first time, about his 1995 departure from the church and its current turmoil. 
In an explosive investigation revealed by Channel 7 in the latest episode of their Spotlight series, former Hillsong member Piper Cameron stated that she was asked for explicit photos by an adult group leader when she was just 13.
"I think that he wanted to have some sexual relationship with me by the way that he would text me and ask to see pictures of me," Cameron told the Channel 7 team in the episode which aired on Sunday night.
"He was asking me at 13-years-old to send him nude pictures of myself. It feels just uncomfortable to know that this is how an adult was talking to me when I was 13. And I feel sad that I felt like I had to play along with this".
The documentary also reveals evidence that Hillsong founder Brian Houston, whose career seems dead in Australia, may be launching a comeback in the U.S..
Tags : Hillsong Brian Houston Geoff Bullock hillsong church Hillsong scandals Hellsong: Hillsong Church Global Investigation