Check Out Rachael Nemiroff's New Single "Jesus Loves You" Here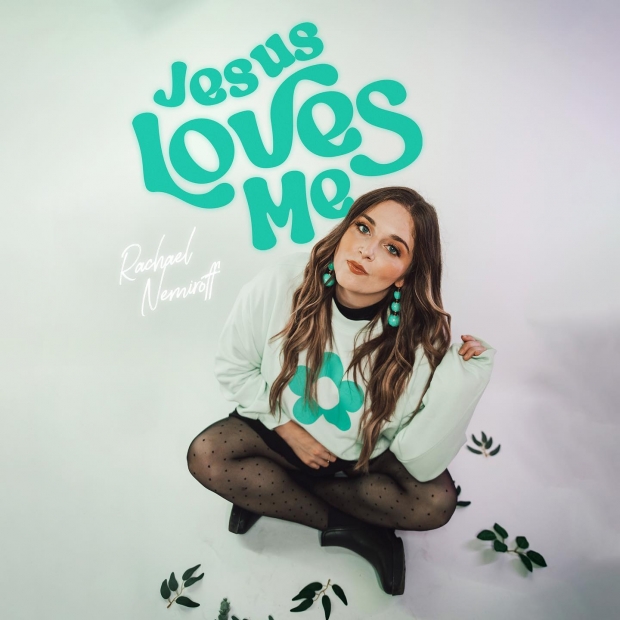 Breakout artist-songwriter, Rachael Nemiroff has just released her brand new single "Jesus Loves You." You can download or stream the song HERE.
Nemiroff writes, "I can't believe this song was written almost 2 years ago with some dear friends of mine, @lauren_hungate @matthewmorrisey @_jonathangamble_ in a cabin in Mounteagle, Tennessee! It was a special time.  I hope this one speaks to you and that you would be reminded how loved you are by our beautiful creator." 
Nemiroff was born in Huntsville, Alabama, and when she was a child she moved to Pennsylvania with her mother, following her parents' divorce. She started singing around the house, so her mother got her involved in a local playhouse theatre. In 10th grade, Nemiroff enrolled at a performing arts school, began to attend church with a friend and joined a youth band that played in the main Church services. In her senior year, Nemiroff decided to attend a Christian university, which lead her to Trevecca Nazarene University and landed her in Nashville, Tennessee.
Nemiroff became active with the Christian music scene in Nashville, and before long she was getting established with writers and producers in the community that included Tony Wood, Michael Farren, Tedd T, Nick Schwarz, Beji Cowart and Matt Armstrong. Her music started making a commercial impact in 2018 with the song, "Circles" that generated 50,000 streams in one month. This was followed by several singles that include "Belong" in 2019, and "Temporary" in 2020, with both songs being featured on several Spotify Editorial playlists. 
Keep connected with Nemiroff and her music through social media with Instagram Twitter and Facebook . 
Tags : Rachael Nemiroff "Jesus Loves You" Rachael Nemiroff Rachael Nemiroff new single Rachael Nemiroff interview