Phil Wickham to Drop "The Jesus Way" on May 19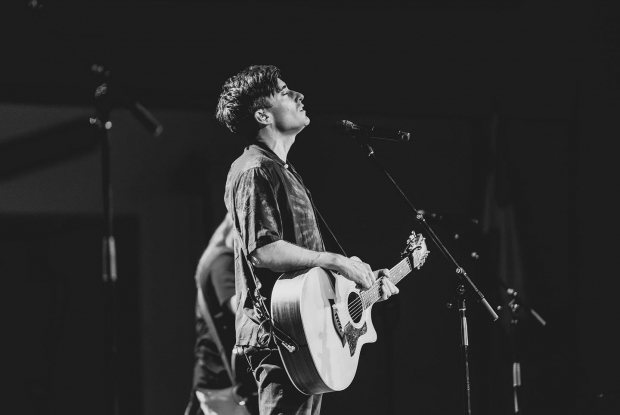 Phil Wickham will be dropping the third single from his forthcoming worship album on May 19. Written by Wickham and Jonathan Smith, "The Jesus Way" speaks about Wickham's resolve to follow Jesus in faith and in obedience. "The Jesus Way" follows the recently released singles "This is Our God" and "Sunday's Coming."
I follow Jesus, I follow Jesus
He wore my sin, I'll gladly wear His name
He is the treasure, He is the answer
Oh, I choose the Jesus way 
Wickham writes, "I think this song has already had the biggest impact on my life personally of any song I've ever written. It has blessed me and it has certainly challenged me. This song is a line in the sand song. A declaration of who I follow and what that means though I fail and fall short of the goal often and rely so desperately on His grace through it all.
"I cannot wait to sing this with the church. To stand together for love, grace, forgiveness, humility and righteousness in a world where it feels like those beautiful qualities are in increasingly short supply. This song comes out May 19th and I invite all on the path of following Jesus to join me in singing it as both a declaration of who we are and a prayer for who we want to be."
Since his self-titled debut in 2006, Phil Wickham has emerged as a leader in the modern worship movement, penning countless songs sung in churches around the world. His RIAA Platinum®-certified single "This Is Amazing Grace" was his first career No. 1, holding the top spot for 13 consecutive weeks and named Billboard's No. 1 "Christian Airplay Song of the Year" in 2014 and BMI's "Christian Song of the Year" in 2015. His anthemic "Living Hope," RIAA Gold®-certified, earned him a GMA Dove Award for "Worship Recorded Song of the Year" in 2019.
His latest project, Hymn of Heaven (June 25, 2021, Fair Trade Services), was written during a year when the family of God couldn't physically gather in houses of worship around the world. The album's first single, "Battle Belongs," had already topped five different radio charts for multiple weeks, and a Spanish version released in Spring of 2021 titled "La Batalla" featuring Christine D'Clario.Wickham's music has received hundreds of millions of streams across his catalog and platforms, with his discography including eight full-length projects, multiple Christmas releases, and a series of popular Singalong records that capture Wickham's songs doing what they were always meant to do-giving people language to sing to God.
To find out more, visit PhilWickham.com. 
Tags : Phil Wickham "The Jesus Way" phil wickham new single phil wickham news