Anonymous Buyer Returns Charles Stanley's Items to Family After Being Auctioned Off by Grandson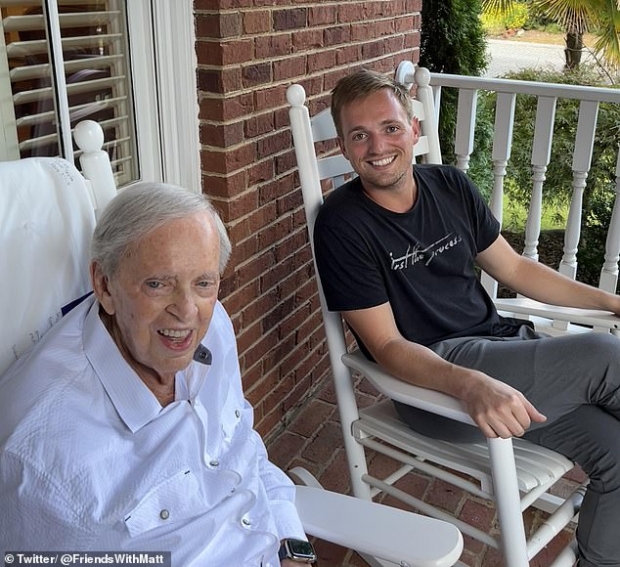 The late Charles Stanley's grandson, Matt Brodersen, has been trying to auction off his grndfather's personal possessions on ebay. The auction included Stanley's engraved pocket watch, inscribed with 'CFS' (Charles Frazier Stanley), a framed portrait of the late pastor, and a collection of coins.
The sale of the engraved pocket watch resulted in a winning bid of $2,375 after 63 bids - while a framed 13x13 painting received a final bid of $3,650 following 40 bids.
Brodersen faced a major backlash from family members after auctioning off the items just weeks following the death of the renowned pastor at the age of 90. Brodersen posted to YouTube how an anonymous buyer had purchased the pocket watch and returned it to the Stanley family. 
The buyer also called Brodersen to explain why it was important to keep such sentimental items within the family.
"The guy that won the pocket watch....bought the items, won the auction, and is sending them back to my family. Because apparently when he was younger and his grandfather died ... his brother and his cousin ... went and grabbed his grandpa's things and they went and auctioned it off right away and he did not like it.

And so, I talked to him on the phone for like 30 minutes today, and we had a great conversation and it was a little jaw-dropping. he was very nice to me, he was basically saying , 'I wish my family had not auctioned off my grandpa's stuff. I would have liked to keep some of those things. I'm so glad I got to buy them and send them back to your family for you.

So that is when it really all sank in about how creepy or weird that was of me to do that." 
Tags : Matt Brodersen charles stanley Charles Stanley news Charles Stanley's Items to Family After Being Auctioned Off by Grandson