Amy Grant's "How Mercy Looks From Here" Turns 10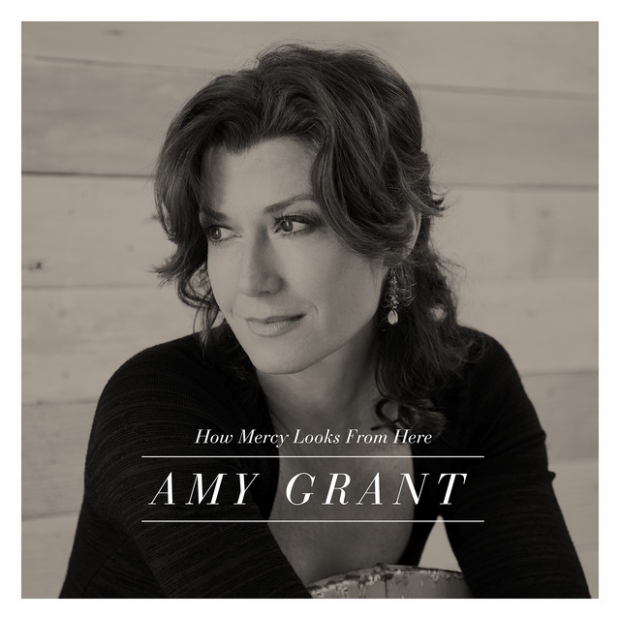 Amy Grant's How Mercy Looks From Here, released on may 14, 2013, turns 10 this month! For the Billboard charting week of June 1, 2013, How Mercy Looks from Here debuted at No. 12 on the Billboard 200 chart with 26,000 copies sold, making it her highest debut on the chart since her 1997 album Behind the Eyes. 
How Mercy Looks from Here also charted at No. 10 on the Top Digital Albums chart, and became Grant's record 16th chart-topping album on the Christian Albums chart.
Produced by Marshall Altman (who has helmed projects by Natasha Bedingfield and Matt Nathanson, among others), the album features guest vocals from Eric Paslay and Sheryl Crow ("Deep As It Is Wide"), Carole King ("Our Time Is Now") and Will Hoge ("Shovel in Hand"). The first single from the collection, "Don't Try So Hard," features harmony vocals from James Taylor.
The centerpiece of the album, its title track "How Mercy Looks From Here," ostensibly relates the story of a flood and the grief and loss that results from it, yet ultimately it paints an inspirational picture of survival, through hope and persistence.
"It's not about arriving at the destination, it is the journey," Amy told The Boot in 2010. "Vince and I will sometimes be in the mood to reminisce and he'll say, 'It's funny when you look back on the really ritzy times in the journey of a music career. Some of the strongest memories are packing up the van and driving all night to the next gig. It's not the Prevost [bus] with the hired driver and everyone having their own bunk. It's really the times that you're hoping will end quickly that make you [realize] the grind is what made the rest of it really special.'"
Tracklist:
If I Could See (What the Angels See)
Better Not to Know
Don't Try so Hard
Deep as it is Wide
Here
Shovel in Hand
Golden
Our Time is Now
Not Giving Up
How Mercy Looks From Here
Greet the Day
Tags : Amy Grant' "How Mercy Looks From Here" Amy Grant Amy Grant's "How Mercy Looks From Here" Turns 10