Aaron Valdiviez Drops His Debut Single "Spirit and Truth"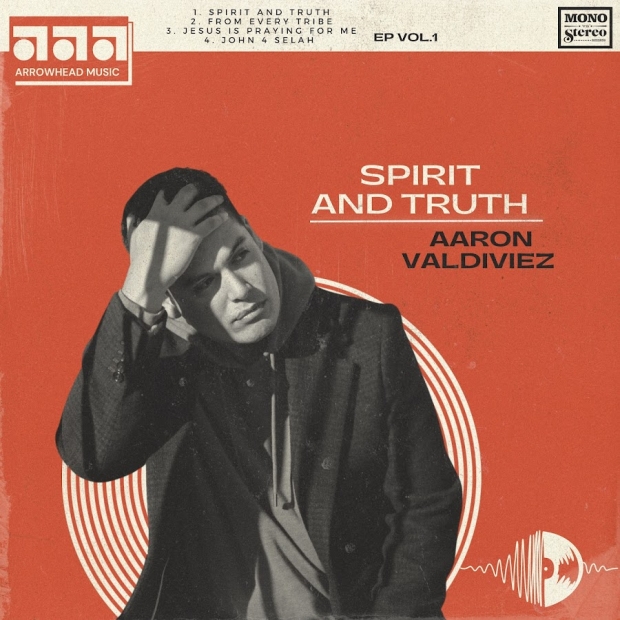 Worship leader Aaron Valdiviez releases his debut single "Spirit and Truth" on the new label Arrowhead Music. The impint was founded by worship leaders Jonas Park and Laura Hackett Park.
Valdiviez serves as a worship leader at the International House of Prayer of Kansas City. He has a deep desire to see the next generation of worship leaders sing songs that lead the Church into mature love for Jesus. "Spirit and Truth," the title track and first single from his debut EP, is an authentic cry born from the desire to live wholeheartedly for God. The Spirit and Truth EP is a blend of raw, unpolished prayers, poeticized biblical language, and bold instrumentation.  
Valdiviez writes, "I started this album journey alone asking God for help. For the last decade I felt the Lord telling me `don't release music yet.. keep waiting... just a little longer.'
"When I finally did feel the Lord prompt me to start recording... I kept telling him... I don't know what I'm doing.. I need help!And he brought me the @arrowhead.music team, and a ton of amazing friends along the way. I'm so thankful to collaborate! @davidbollmann @jonaspark @laurahackettpark have transformed this music into something much better than I could have ever made myself.
"I'm a loner by nature, but God is showing me how much more he can do with friends working together.Thank you to everyone else who has played a role in this release, it has made this season very special to me! I hope this song blesses you all!" 
Tags : Aaron Valdiviez Aaron Valdiviez new single Aaron Valdiviez news Arrowhead music David Bollmann laura hackett park Jonas Park