Check Out AOH Music's Debut EP "Live At Ocean Way Nashville"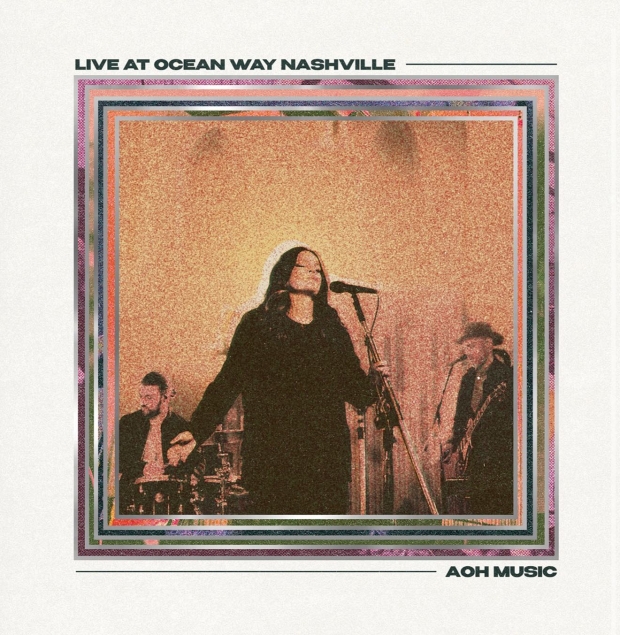 Three-piece band AOH Music (vocalist Brianne Nealon, drummer Jimmy Meier, and guitarist/producer Jack Garno) has just dropped their debut EP, Live At Ocean Way Nashville. Recorded at the historic Ocean Way studios in Nashville and accompanied by a string quartet, the band performed each song live while it was recorded and filmed. The record is highlighted by their latest single "Light of the World." 
"The Holy Spirit moved within the musicians that night, and it was captured inside those recordings," the band says. "God created this Earth for us to live and live abundantly, sharing in His overflowing love, grace and goodness. He calls us through the Great Commission to be the light of Christ to those around us. 
"Our testimonies have power and allow for Christ's light to shine through in all situations (Matthew 5:14-16). Jesus is the only one who can change hearts and renew minds. Through Him and by Him all things are possible (Matthew 19:26). Out of Christ's Holiness and Love, He exposes the darkness and makes it known to us. 'Light of the World' is a reminder for each of us to LOOK UP to the Lord in all situations, to turn our eyes upon Him, for Jesus is the light of the world!"

AOH Music's debut single "Abba Father" released on March 31, and earned immediate adds on multiple playlists including Spotify's New Music Friday Christian and Amazon Music's Worship Now, followed by "Heal Our World" on April 21, which has been added to 50 playlists including Spotify's Worship Daily and New Music Friday Christian, Apple Music's New Christian Music, and Amazon Music's Modern Hymns.
In addition to AOH Music, Nealon, Meier and Garno lead worship nights and perform at faith-based concerts and retreats through the Array of Hope Ministry, where they met four years ago. The group tour over the summer and fall (see dates below) with more dates to be announced:

May 13 - Lyndhurst, NJ
June 3 - Hammonton, NJ
September 24 - Denver, CO
October 6 - Northvale, NJ

Follow AOH Music on social media:
Instagram: instagram.com/aohmusic_
Facebook: https://www.facebook.com/aohmusic
TikTok: https://www.tiktok.com/@aohmusic_
Youtube: https://www.youtube.com/@aohmusic
Spotify: https://open.spotify.com/artist/1llt760POSmdKmBFiMaz3m?si=NzcyhZAsR7y06hQYOdMmVw 
Tags : AOH Music AOH Music news AOH Music new ep AOH Music Live At Ocean Way Nashville'