Rachael Lampa Teams Up with Andrew Ripp for "Somebody to You"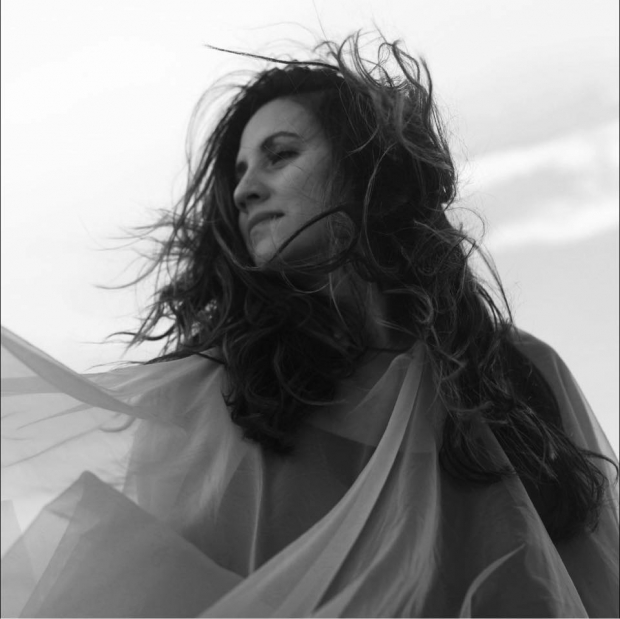 Rachael Lampa has teamed up with Andrew Ripp for her new single "Somebody to You." Crafted by Lampa, Ripp and Ethan Hulse, the song marvels at how God looks at us and how precious we are in his sight. 
There's so many stars in your sky
But I'm never lost in your eyes
I'm still the one you see... and you see
A promise that can't be broken
The one you've already chosen
As I'm learning to believe 
Lampa recalls, "I wrote `Somebody to You' in a big empty church with Ethan Hulse and Andrew Ripp. We started talking about all the ways that we try to be loved and liked and accepted by others. How easy it is to rely on our successes or the `likes,'  and `follows' to tell us whether we have place in this world or not.  We can get lost in comparison and find ourselves feeling invisible.

"When I walked away from my record deal, my life of music and touring when I was 21, I thought i totally ruined Gods plan for my life and had lost my purpose. In reality, He was just quieting the applause so I could hear him tell me that my identity in this life begins and ends with the fact that I am a child of God and that that's all the purpose I will ever need. I hope this song is a reminder that no one can tell us who we are, because He has already called us His."
Lampa skyrocketed onto the pop scene in 2000 as a mere teenager amassing four number one singles, five more top ten tunes, plus appearances on "The Tonight Show," "The View," "Entertainment Tonight," "E!," "Extra," and Teen People. Add in a soundtrack slot on A Walk To Remember, an acting role in Hidden Secrets, a duet with Aaron Neville, plus tour time with Destiny's Child, Boyz II Men, Nickel Creek, Amy Grant, Vince Gill, and Jordin Sparks, and the powerhouse vocalist/songwriter became an internationally recognized face in less than a half decade.
But after a greatest hits disc in 2006, Rachael practically disappeared from public eye at the peak of her career, leaving fans scratching their heads and searching feverishly for news of future projects. Aside from a holiday EP in 2009 and the self-released studio EP Human in 2010 (featuring guest guitar/vocals from Jonny Lang), they had to wait with baited breath. But as the personable artist so eloquently admits, the time away was just to recharge her understandably overworked batteries and plot her next creative step, which manifested itself in the 2011 album, All We Need. 
Amidst that season of respite, Lampa remained a fan of music and continued to write, even if it was just to bounce ideas off loved ones or for her own personal enjoyment. As a result, the already seasoned songwriter sharpened herself even further and felt freer than ever before as she honed her craft without any pre-conceived notions or external pressure. 
Tags : Rachael Lampa "Somebody to You." rachael lampa Andrew Ripp