Cindy Morgan Honors the Late Tim Keller: "He was the Martin Luther of Our Time"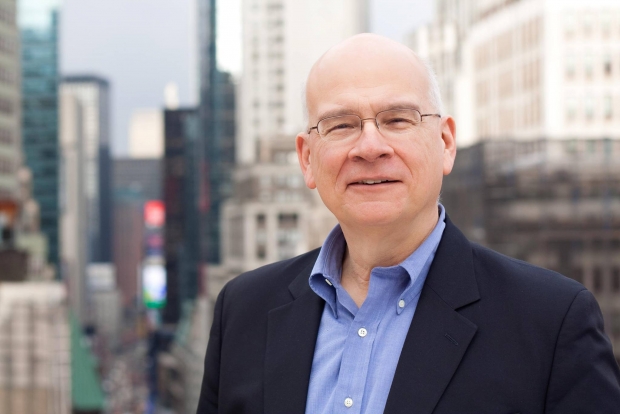 Christian singer, songwriter and author Cindy Morgan has taken the time to honor the late Tim Keller. Keller, who was a notable theologian and co-founder of The Gospel Coalition, passed away last Saturday after a bout with pancreatic cancer. He was 72 years-old. 
Morgan reveals how she came to know Keller. "I remember a time in my life when I was struggling with life, work stress, and significant personal struggles, that my dear friend @ginnyowensofficial recommended @timkellernyc.
I began listening to his sermons, sometimes for hours a day. The first sermon I heard was called Work and Rest (link in my bio). His sermons pulled me out of the pit, and I have been listening ever since.

Certain people are marked for greatness. I believe Tim Keller was the Martin Luther of our time- in that, he reformed the image many of us we had of some popular Christian leaders that projected a legalistic, slick, money collecting, prosperity focused, politically divisive, TV preacher image, into a man of the Gospel who presented a message that was (and is) thoughtful, merciful, relatable, believable, reachable, sustainable, responsible, and life changing.

Thank you God for the incredible life of Tim Keller, his precious wife Kathy, and all of the family and friends surrounding his ministry that sustained him to keep going. He was a North Star to us all-always leading us Jesus. Well done good and faithful servant. Awaking to a new life in heaven." 
Morgan has recently released her new novel The Year of Jubilee via Tyndale House. The book is a lyrical coming-of-age novel set against the backdrop of the turbulent South in the early 1960s. You can pre-order the book HERE.
Morgan writes, "It is a work of fiction, but like most fiction, is meant to express a greater truth about what happens to a family that has experienced a great tragedy.
"After I wrote the opening scene, inspired by my first memory as a child, I laid it down for seven years, then picked it back up and kept going. I have been writing and re-writing this novel for the last ten years. I wasn't sure if it would ever find a home, but I am grateful to say, after twenty one drafts and ten years, that the amazing publishers at @tyndalehouse are releasing it on April 18th-a Spring release!" 
Morgan has 21 number one radio hits to her credit, and has penned songs for notable artists including David Archuletta, Vince Gill, India.Arie, TJ Shepherd, Rascal Flatts, Ricky Skaggs, Amy Grant, Glen Campbell, Mandisa, Natalie Grant, Michael W. Smith, Point of Grace, Brandon Heath, Britt Nicole, Sandra McCracken, Josh Garrels, Sierra Hull, Kris Allen, and EchoSmith among many others.
In 2017, Morgan's song "Bird in a Cage" was performed by Robert Redford and Sasha Lazard in the movie Blind starring Alec Baldwin and Demi Moore. Cindy has authored three books, Barefoot on Barbed Wire (Harvest House Publishers, 2001), Dance Me Daddy (HarperCollins, 2009), and her memoir, How Could I Ask for More (Worthy Inspired, 2015) in addition to being a co-creator of the charitable Hymns for Hunger Tour, which has raised awareness and resources for hunger relief organizations across the globe. 
Tags : Cindy Morgan tim keller timothy keller Cindy Morgan Honors the Late Tim Keller