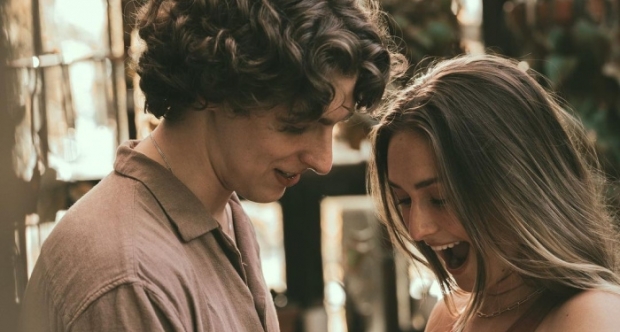 Chart-topping singer, songwriter, guitar aficionado and podcaster Coby James announces on social media that he is now engaged to Ashlyn Levoy. After dating for three years, the co-host of the CoJo Show Podcast popped the question at the Glass House in Nashville, Tennessee.

"Let's get married." Ashlyn posted on Instagram along with photos from the proposal. Coby responded, "I'm down."
James has recently released his new single "Good News" to all digital and streaming outlets. The song is inspired by Jesus' command in Mark 16:15 to preach the gospel, the good news, to all creation.
Written with award-winning songwriters Paul Duncan and Colby Wedgeworth, James is sharing "Good News" live across the country while on the "Still" tour with Steven Curtis Chapman. The tour began March 2 and runs through the end of April. All the latest tour dates can be found at https://cobyjames.com/#tour. 
Tags : Coby James Coby James engaged Coby James news Ashlyn Levoy