New Film BIRTHRIGHT OUTLAW Presents a Western Adventure Full of Faith & Hope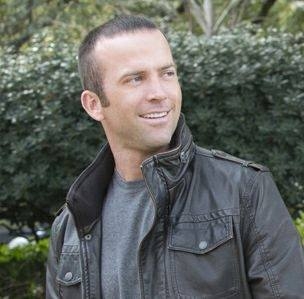 Inspiring new film, BIRTHRIGHT OUTLAW, will debut exclusively on Pure Flix on October 6, 2023.  The movie is a thrilling western adventure full of hope and faith.
A daughter kidnapped. A hidden past revealed. A seemingly futile prospect of rescue. Now, Rev. Jeremiah Jacobs and his wife Martha must overcome the lies of the past to find their Hope for the future. "Our goal with every Burns & Co. project is for families to be inspired as they're entertained," said director Aaron Burns.
"With BIRTHRIGHT OUTLAW, we have a Western that's full of adventure, plot twists, and heart, with a natural element of faith woven in. It was fun collaborating with writer Justin Strawhand to develop the story and then work with the cast to bring these characters to life."
BIRTHRIGHT OUTLAW stars Lucas Black (FAST AND THE FURIOUS: TOKYO DRIFT, LEGACY PEAK), Sarah Drew (Grey's Anatomy, Cruel Summer, MOMS' NIGHT OUT), Olivia Sanabia (Amazon's Just Add Magic), Jeff Fahey (SILVERADO, Lost) and Janine Turner (Friday Night Lights, Northern Exposure). The film was produced by Aaron Burns (LEGACY PEAK, OVERCOMER) and David Cook, with Justin Strawhand, Sarah Drew, and Kevin Bourne co-producing. 
"There's a lot of layers to this story," said actor Lucas Black, who plays Rev. Jeremiah Jacobs in the film. "And I really love how my character steps up, takes ownership of his faith, and fights for his family, even when he feels betrayed by the one he loves most."
"I'm thrilled to be joining up with Sony AFFIRM again to star in and co-produce such a beautiful, exciting and meaningful film," said Sarah Drew. "Birthright was an absolute joy to make and I can't wait for people to meet these dynamic characters and take this adventurous ride with us!"
BIRTHRIGHT OUTLAW will begin streaming exclusively on Pure Flix on October 6, 2023. 
Tags : Lucas Black Sarah Drew Olivia Sanabia BIRTHRIGHT OUTLAW pure flix