Legacy Five Welcomes Two New Members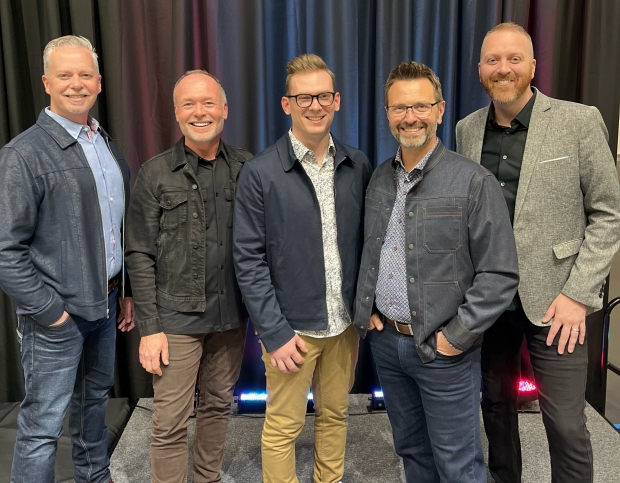 Legacy Five is excited to announce the addition of their two newest members: Tim Parton and Jake Losen.
Tim Parton was Legacy Five's pianist from 2007-2011. After a hiatus of over a decade, Tim is back and the team couldn't be happier about his return. Tim made his mark with Legacy Five in many ways, not the least of which was his signature song, "God's Been Good." Of course, Tim is legendary for his passionate and joyful piano playing. He remains one of gospel music's most accomplished players, arrangers, and producers.
Jacob Losen, from Romulus, Michigan, is the second addition. Jake comes on board as Legacy Five's baritone vocalist. Scott Fowler has known Jake and his family for over 25 years, and they are great friends. Jake is an accomplished vocalist and guitarist and it has been one of Jake's dreams to sing with Legacy Five. The team members are so happy that Jake's hard work has paid off and he is now living his dream.
Legacy Five has enjoyed more success in their short career than many groups experience in decades. In their first ten years, The Singing News Magazine, Southern Gospel music's leading fan and trade publication, has nominated Legacy Five for some 75 Singing News fan awards. Year after year they are recognized as one of Gospel music's favorite southern gospel groups. The Southern Gospel Music Association honored Legacy Five with Recording of the year and they have had 2 Dove Award nominations.  
Tags : Legacy Five legacy five news Jake Losen tim parton Legacy Five Welcomes Two New Members