Here Are Lyrics to Steffany Gretzinger's "Holy"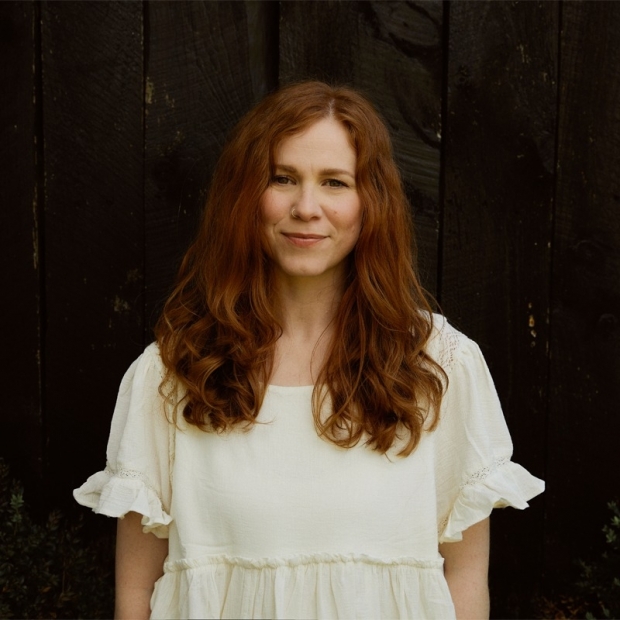 Worship artist and songwriter Steffany Gretzinger is releasing her newest offering, The Narrow Way, on July 7th. She has just dropped the second song from the set. "Holy" follows the album's lead single "The Narrow Way." Written by Ben Cantelon, Nick Herbert, Steffany Gretzinger, "Holy" is a piano-based ballad of worship. 
The Narrow Way features eight new songs that were birthed from prayers in the secret place as well as from conversations around the table with her family and friends. This new album follows her Forever Amen (2020) and Faith of My Father (2021) projects. Her hope is that the Lord would take these songs as far as He wants and that people will use them to minister to the heart of God, giving the Lamb the reward of our praise that He deserves.Gretzinger is known for her honest and thoughtful lyrics with stirring melodies to lead a passion-filled generation to the Lord. Her heart is to minister to the Lord first, giving Him joy and adoration.  
[Verse 1]
Come in quiet, come in close
Give Him reverence, give Him love
Lift Him up
Lift Him up
Let His fire fill your soul
Offer Him what matters most
Lift Him up
Lift Him up

[Chorus]
Ho-ho-ho-ho-holy
Ho-ho-ho-ho-holy
Holy is the Lord Almighty
Ho-ho-ho-ho-holy
Ho-ho-ho-ho-holy
Holy is the Lord Almighty

[Verse 2]
Sing the song that won't grow old
Name that all of Heaven knows
Who was, and is, and is to come
We'll lift Him up

[Chorus]
Ho-ho-ho-ho-holy
Ho-ho-ho-ho-holy
Holy is the Lord Almighty
Ho-ho-ho-ho-holy (You are)
Ho-ho-ho-ho-holy
Holy is the Lord Almighty 
[Interlude]
Ooh-ooh
Holy
Ooh-ooh-ooh
Ooh-ooh-ooh
Yeah

[Bridge]
Halle, hallelujah
You reign forevermore
Halle, halle, hallelujah
Halle, hallelujah
You reign forevermore
Hallе, halle, hallelujah (Yeah)
Hallе, hallelujah
You reign forevermore
Halle, halle, hallelujah (Oh-oh-oh)
Halle, hallelujah
You reign forevermore
Halle, halle, hallelujah (Hey)
Halle, hallelujah (Oh)
You reign forevermore
Halle, halle, hallelujah

[Chorus]
Ho-ho-ho-ho-holy
Ho-ho-ho-ho-holy
Holy is the Lord Almighty
Ho-ho-ho-ho-holy
Ho-ho-ho-ho-holy
Holy is the Lord Almighty 
Tags : steffany gretzinger Steffany Gretzinger's "Holy" Steffany Gretzinger's "Holy" lyrics Steffany Gretzinger The Narrow Way