Hulvey Teams Up with Torey D'Shaun and Alex Jean on "Love Like That"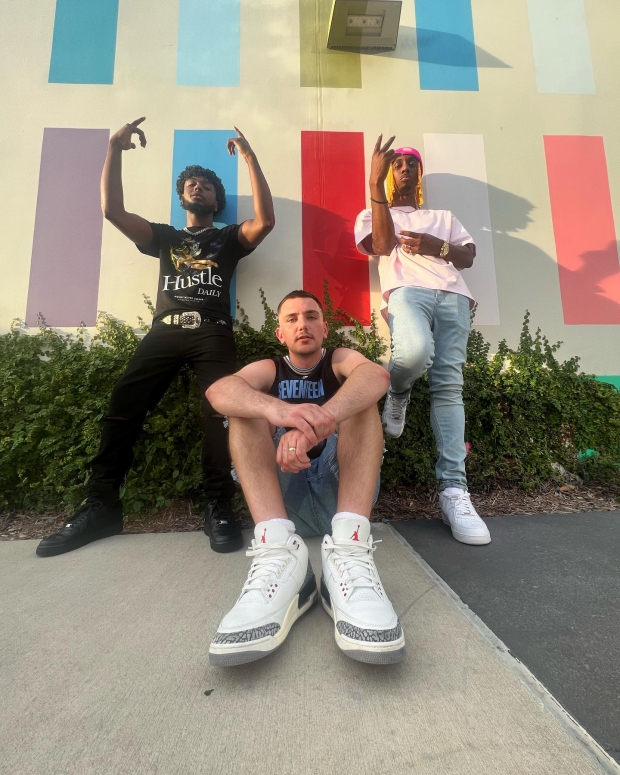 Hulvey releases his latest single "Love Like That," a snappy, upbeat melodic single with long-time collaborator Torey D'Shaun and Christian hip-hop/R&B artist Alex Jean. Their variety of vocal ranges and flow play off each other throughout the track as they speak on what it means to love well and be loved, using God as their example to support and provide for their friends and family.
"Love Like That is a fun dance style record that plays on the Jersey Club sound as well as the soulful feel I've been leaning into more" says Hulvey. "with this song, I want to stretch the boundaries of what a Christian song can look like and I've never had more peace writing a verse than I felt writing this one."
"Love Like That" sees the familiar duo, Hulvey and Torey D'shaun teaming up with Alex Jean, a rising Hip Hop and R&B artists in the CHH space known for his unique vocal tone to create an all around fun and energizing record sure to make you want to get up and move. Produced by Reach Records VP and A&R Lasanna "ACE" Harris, it marries the trending Jersey Club sound with a pure message of loving people well. The way God has loved us.
Hulvey kicks off his first headline tour, The Beautiful Tour, on August 10th along with Torey D'Shaun and Big Breeze in San Antonio. Hitting 23 cities in the US, New York, Houston, Dallas, Washington DC and more have already sold out! Get your tickets at https://www.tour.hulveymusic.com/
It's no doubt that in 2023, Hulvey is already having an artist-defining, breakthrough year. Only four singles into the year, and Hulvey currently holds two spots on Billboard's' Hot Christian Songs, with No Longer Bound peaking at #19, with 16 total weeks on the chart, and Altar peaking at #25, with 7 total weeks on the chart. His other 2023 single release, WALK featuring GRAMMY Award winning artist Lecrae also spent five weeks on the Hot Christian Songs chart peaking at #5. He's also landed on Spotify's Brazil Viral 50 chart multiple times with "No Longer Bound" peaking at #1 and "Altar" peaked at #30!
All three songs have had trending moments on social media, No Longer Bound leading the trail with over 215,000 creates to date. The song also hit Spotify's Viral Top 50 at #3. Hulvey's listenership has increased greatly, most notably going from 400,000 monthly listeners on Spotify to 1.6M in just a month.