11th Hour Celebrates 16 Years Together with the Release of a Retrospective Collection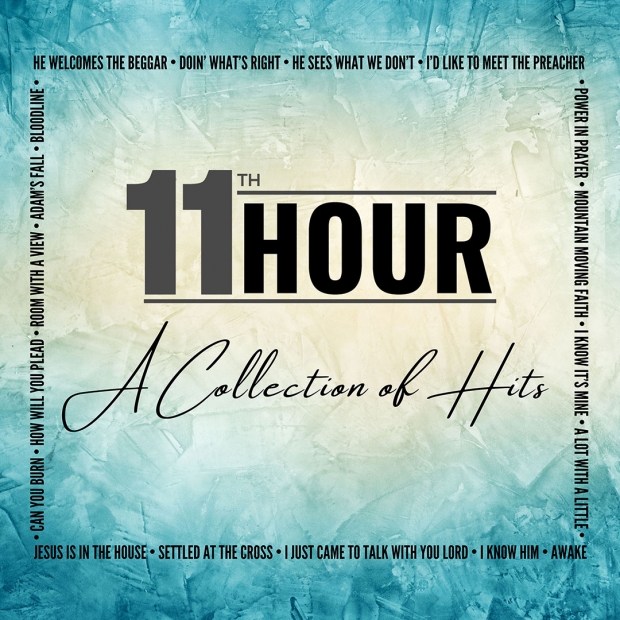 In the lifespan of every successful musical group, there comes a point where looking back reveals a record of accomplishment that's worth commemorating - and for 11th Hour, the Southern Gospel trio built around the powerful voice of Amber Eppinette Saunders, the time has come.
The result of that retrospective assessment is A Collection of Hits, and the Sonlite Records anthology is just that - though if the truth be told, choosing the 20 tracks, including the brand new "I Am Here," was no easy task, for whether they were chart-toppers or fan favorites, 11th Hour's catalog is filled with songs of musical mastery and deep Christian faith.  

Indeed, save for the Christmas-themed The Greatest Gift, every one of the eight albums 11th Hour has released over the past 13 years is represented on A Collection of Hits, from 2012's Steppin' Out to 2021's Anthem of the Ages, and while there are five #1s - "Jesus Is In The House," "Mountain Moving Faith," "Can You Burn," "He Welcomes The Beggar" and "Doin' What's Right," all featuring Eppinette Saunders' expressive vocals - there is room for songs with messages of hope and salvation that have touched listeners and lives in ways not always reflected in the charts. The collection also serves as a guide to the growth of the group, with each of its members, present and past, accounted for at least once. There's even a throwback to their first impactful song, "Room With A View," that features a lead vocal from one-time member Candice Jordan - while both "I Just Came To Talk With You Lord," on which Victoria Bowlin takes the lead, and the new single, "I Am Here," which features the group's newest member, Garrett Saunders, point unerringly to the trio's bright future.  
"We are so excited about this," enthuses Amber. "It's hard to believe the group has been going for over 16 years! This album is a reflection of that and we are blessed to still sing these songs today. Enjoy over a decade worth of 11th Hour music on ONE PROJECT!"

Listen to A Collection of Hits HERE.
Tags : 11th Hour 11th hour news 11th hour band A Collection of Hits