Bluegrass Favorites The Steeldrivers to Release their First-Ever Gospel Album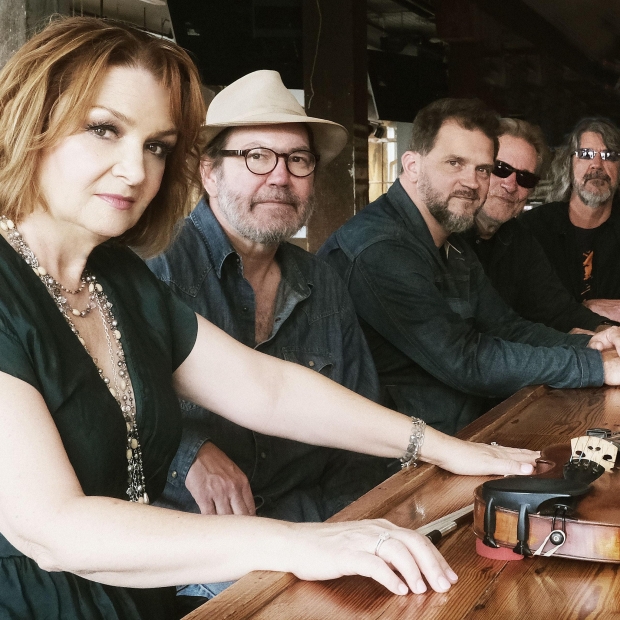 GRAMMY and IBMA Award winners The Steeldrivers have announced their first ever gospel project, Tougher Than Nails, with the Gaither Music Group, expected in September 8th.
Accomplished veterans individually, the quintet combines country, soul, & blues stylings for their Gospel debut, Tougher Than Nails. Featuring classics "Amazing Grace," "Farther Along" as well as new songs "Magdalene," "At the River" & more, the group delivers messages of hope and redemption through stellar performances. 
Fiddler and vocalist Tammy Rogers shared a few words on this upcoming album. "The sacred and the secular have always gone hand in hand in bluegrass music... just like Saturday nights and Sunday mornings. The SteelDrivers have waited a long time to do a full gospel album, but I believe the time is just perfect for our new release, Tougher Than Nails, on Gaither Music. We couldn't be more excited to share our version of some classics, along with six brand new songs written by members of the band, past and present."
A first taste is available now as a single, the old favorite, Just A Little Talk With Jesus, written in 1936 by prominent black pastor and choir director Reverend Cleavant Derricks. It has since been recorded by dozens of country and gospel artists, including The Stanley Brothers and Elvis Presley.
Guitarist Matt Dame takes the lead on their cut, supported by Rogers on fiddle, Richard Bailey on banjo, Brent Truitt on mandolin, and Mike Fleming on bass. As you would expect, the 'Drivers add their trademark bluegrass blues touch to the track.
Tracklist:
Somewhere Down The Road
Tougher Than Nails
Just A Little Talk With Jesus
Farther Along
Magdalene
30 Silver Pieces
I Will Someday
His Eye Is On The Sparrow
At The River
Going Home
Amazing Grace 
Tags : The Steeldrivers Bluegrass Gospel bluegrass Tougher Than Nails