Hillsong Church Celebrates its 40th Birthday Today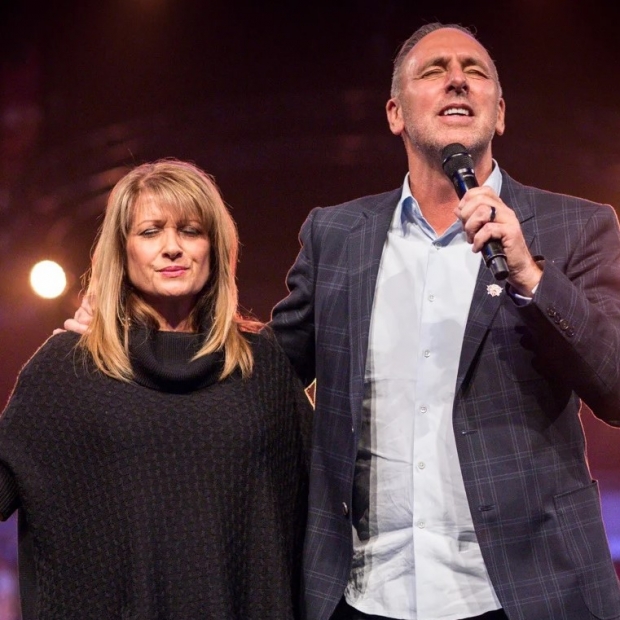 Hillsong Church celebrates its 40th birthday today. The church was founded by Brian and Bobbie Houston in 1983 in the western suburbs of Sydney, Australia. Starting with about 40 people, now Hillsong has churches in city centres in 30 countries around the world. The church has an average global attendance of 150,000 weekly. 
Brian Houston writes, "Well it's 40 years this weekend since Bobbie and I pioneered our church with our 3 and 1 year old sons in tow. What a journey from small beginnings to millions who were reached and influenced with the gospel; with worship, and other globe impacting ministries and outreaches. All this was only possible because of God's amazing grace and it's to Him goes all the glory.

"Thank you to all those who have been part of the journey, for your faithfulness and support over many years.Our hope would have been to celebrate with you all, had the opportunity been extended to us. It was not! So once again, thank you to all who have been part of our lives and these decades together."
Since 1992, Hillsong Worship has created 36 albums with more than 500 songs. Each week, Hillsong Worship songs are sung by an estimated 50 million people in 60 languages. Hillsong Worship has toured in countries all over the world. Hillsong Worship releases an annual album. In January 2018, Hillsong Worship received a Grammy award for Best Contemporary Christian Song/Performance with their song What a Beautiful Name. Today, Hillsong Worship is a collaboration of Hillsong worship music coming out of the global expression of Hillsong Church. Their latest album, These Same Skies, released November 2021. 
Meanwhile, Hillsong UNITED has created 12 albums. Their song Oceans (Where Feet May Fail) from their album Zion reached double platinum status in the U.S. The group has toured for many years, packing out large venues like the Staples Centre in Los Angeles. In 2016, Hillsong UNITED was named Top Christian Artist at the Billboard Music Awards. Their album, People, released in 2019, was the top selling album in the USA across all genres its release week. Their latest album, Are We There Yet?, was released April 2022. 
More than a label, Hillsong's youth music ministry, Young & Free, is the sound of the next generation of Hillsong music. Hillsong Young & Free has created six albums. In 2016, Young & Free were nominated for a Grammy award for Best Contemporary Christian Music Album with their album Youth Revival and again in 2020 for with their album All of My Best Friends. Their latest album, Out Here on a Friday Where it Began, released August 2021. 
Tags : Hillsong Church Celebrates its 40th Birthday Today Brian Houston bobbie houston Darlene Zschech brooke ligertwood hillsong worship Hillsong United hillsong young and free hillsong church