Jonas Myrin Releases Remix of "Mountains" Following Viral Instagram Reels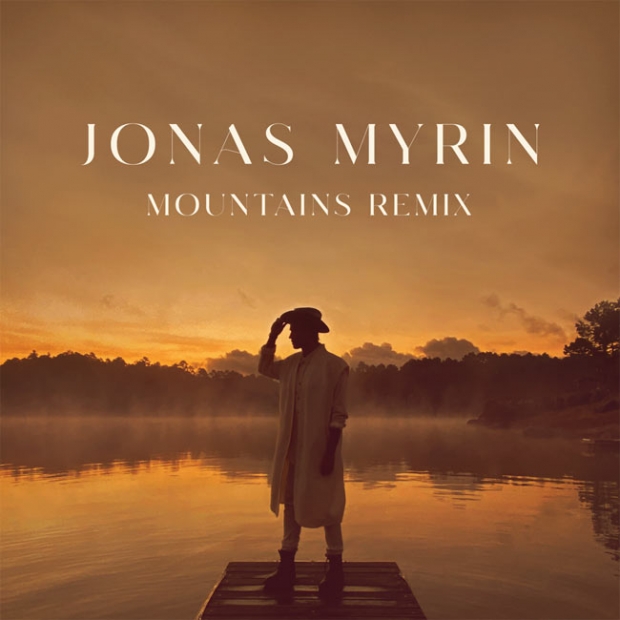 Two time Grammy and Billboard Award winner, Jonas Myrin, will release a remix of his song "Mountains" with critically acclaimed DJ Calvin Fallo. Following a summer full of viral moments for the song, more than seven thousand unique videos have been made on Instagram Reels using Mountains, as a soundtrack for people's life stories and travel journeys. Over the last few weeks, these videos have been viewed more than 1.5 million times.
Jonas believes this song was meant "for such a time like this". He adds, "My heart has always been to write songs that will inspire and uplift hearts - so that Mountains would impact and reach so many people on social media around the globe this summer has been so encouraging. To see people make this song their own and use it as a soundtrack for their own mountain experiences means the world.
Jonas Myrin's songs has reached an international audience, with more than 3 billion streams across a multitude of genres. Some career highlights include writing for Celine Dion and four songs on Barbra Streisand's critically acclaimed album Walls, "Gloria (The Gift of Life)," was recorded by Andrea Bocelli on his #1 US/UK Billboard album, Si and co-writing "Victorious" with Nicole Scherzinger, the closing song for the 2019 World Games in Abu Dhabi. Jonas' music have been featured in blockbuster movies like Something Borrowed (Kate Hudson), A Rough Night (Scarlett Johansson), Jungle Beat: The Movie and Fatima. Last Christmas, Jonas penned 'The Greatest Gift', the lead single from the #1 global Holiday album, A Family Christmas by Andrea, Matteo and Virginia Bocelli. In June 2023 Michael Bolton released two songs co-written with him and Jonas on his brand new album Spark of Light.
This summer, Myrin collaborated with Idina Menzel and Nile Rogers on the song Paradise, a single from Menzel's latest album Drama Queen, as well as a song written by Jonas and Lauren Daigle for her upcoming self titled album.
Tags : jonas myrin Jonas Myrin Mountains Remix DJ Calvin Fallo