Samuel Suh Opens Up About His Journey from a Secular to a Christian Artist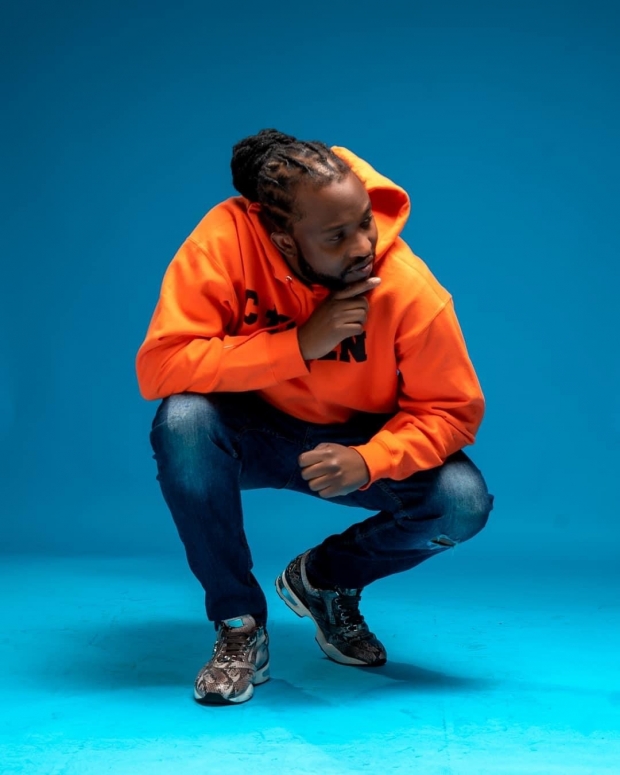 South African Gospel Reggae singer and songwriter Samuel Suh releases his brand new single "Grace." The song is a soulful inspirational single about the goodness and incomprehensible love of the Almighty. This song is the first single from his soon-to-be-released 7-track EP, "Undefeated." The Chrs Nino produced song is inspired by Genesis 6:8 "But Noah found grace in the eyes of the LORD."  Download/stream "Grace" HERE.
Q: Samuel, thanks for doing this interview with us. Let's start with yourself: tell us a little about growing up in South Africa? How did you get interested in music? 
Thank you so much Jubilee Cast, I am honoured to have this interview. My names are Samuel Suh, I am a Gospel singer and songwriter born in Douala, Cameroon and currently reside in Johannesburg, South Africa.
I've always been passionate about music from an early age. Growing up, my mom would usually play gospel songs all through the day. I couldn't always understand the lyrics of some of the songs but I would just sing along. This is how my interest and love for music started. 
Q: Which artists were your early influences? How would you describe your sound?
I grew up listening to other genres of music like Hip Hop, Reggae, Makossa, RnB and more. I have a handful of early influencers, like Don Moen, Dina Bell, Lucky Dube and more.
Q: How did you start becoming a musician and releasing your own songs? 
As an artist I started by writing songs and creating with melodies. I grew up in a family of 6, I have 5 sisters and one of them really loved singing. I will usually write songs and she will be the one singing. I started writing and recording my own music, when I was in high school.
Q: You started with secular music, when and how did you decide to make Christian music?
Yes I started as a secular artist. My artist name at the time was 1 Zeal and I was more into rapping, dancehall and hip-hop songs. The songs had good melodies, but I always felt there was something missing. 
I've also had a great reverence for GOD even as a secular artist and I felt I wasn't entirely honest with myself and the music I was making. I would sing about love, the struggles of life and many other things but I never spoke or sang about the things that really mattered like my faith and my believe in Christ Jesus.
In 2020 I was studying the Word in Isaiah 43:19 and the verse read..."I will even make rivers in the desert" I did underline this verse and to me "Rivers in the desert" sounded like a title to a song. I remember I made little prayer saying,
Lord if only you could bless me with song with this title. Later that day, the Lord drop in my heart a song and it sounded really amazing. I remember calling my producer and telling him we need to record a song titled "Rivers" it's a Gospel Reggae song. After we finished recording this song, to me it sounded like the best music I ever made and I knew this was sole purpose of my music. To sing songs for His Glory. 
From that time, I didn't want to sing songs about love anymore but rather sing about the one who created love and is Love. I didn't want to sing about life but rather sing about the one who created life and is the breath of life.
Q: Tell us about your new single "Grace." Why are you passionate about this song?
The new single "Grace" is such an amazing song. This song gives praises to GOD and also thanking Him for His Grace that daily surrounds us like a shield. This song really blesses me everytime I listen. I hope everyone that listens to it also feels the same way. 
Q: I believe you are working on a new EP. Tell us more about what we can look forward to.
Yes I am currently working on new music and will be releasing a new EP not too long from now titled "Undefeated". It is a 7 track project and I really can't wait for all to listen. 
Q: How do you hope these songs will speak to the lives and faith of your listeners?
I do believe by His Grace, the songs will be able to minister the love of GOD to many. His peace, Joy and also encourage their faith. I pray that may it also give to everyone listening a desire to seek and know more about Jesus Christ, our Lord and Saviour. 
Tags : Samuel Suh Samuel Suh interview Samuel Suh Grace Samuel Suh news