Dave Hollis, Ex-Husband of Christian Author Rachel Hollis, Dies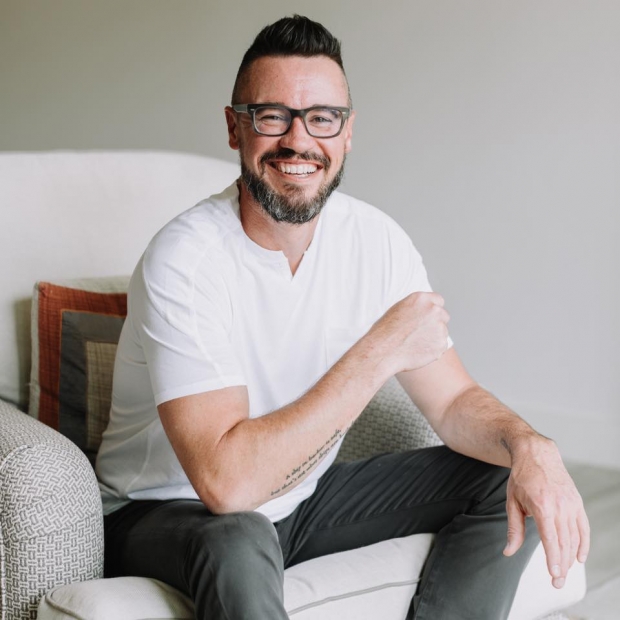 Dave Hollis, the ex-husband of Christian author Rachel Hollis, has died at 47. A rep for Hollis' family said he died peacefully Saturday night at his home outside Austin. No cause of death was provided, but his family said he had been hospitalized recently for heart problems. 
Hollis, who would have turned 48 on Feb. 14, is survived by his four children: Jackson, Sawyer, Ford and Noah. Rachel, his ex-wife  posted to Instagram on Tuesday, Feb. 14, asking for prayers.  "We are devastated. I have no words and my heart is too broken to find them. Please wrap the kids in prayers as we try and navigate through the unthinkable." 
Dave Hollis left Disney in 2018 to pursue a career alongside his then-wife, a lifestyle blogger-turned-author whose self-help books include "Girl, Wash Your Face" and "Girl, Stop Apologizing." 
In 2020, the couple announced their divorce. "Our marriage has been a triumph in so many ways... and it has run its course," Dave Hollis wrote in an Instagram post at the time that has since been deleted.
"Despite still loving and deeply respecting each other as friends, co-parents and business partners, Rae and I decided that the best way to allow each of those to thrive in the future is to end our marriage while the option for a beautiful, unconventional new family, friendship and partnership still exists as a real and hope-filled option."
After the couple split, Dave Hollis produced a podcast of his own, "Rise Together," and authored two self-help books, "Get Out of Your Own Way: A Skeptic's Guide to Growth and Fulfillment" and "Built Through Courage: Face Your Fears to Live the Life You Were Meant For."
In 2022, he wrote a children's picture book, "Here's to Your Dreams!: A Teatime with Noah Book."
Tags : Dave Hollis Dave Hollis death Dave Hollis funeral Dave Hollis dies Rachel Hollis