Legendary Pop Singer Paul Simon's New Record was Inspired by the Psalms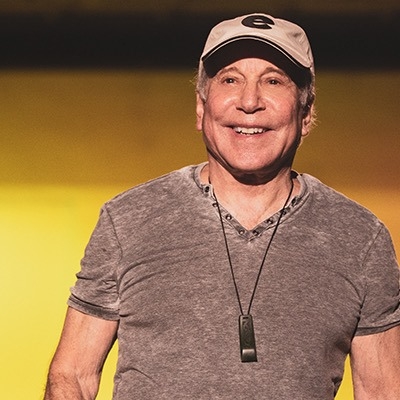 One of the most celebrated artists of the twentieth century Paul Simon will be releasing his seven-song musical suite entitled Seven Psalms. Intended to be listened to in its entirety, the 33-minute, seven-movement all-acoustic composition is slated for release on May 19. 
The record was inspired from the Psalms in the Bible. In a nod to the origin of psalms - which the release notes were originally hymns meant to be sung rather than spoken - Seven Psalms represents a call-back to the genesis of folk music in King David's Psalms. 
The album will be Simon's first since In the Blue Light (2018) and his first of new material since Stranger to Stranger (2016). Among the guests are the British vocal ensemble VOCES8 and Simon's wife, singer Edie Brickell, who is seen in the video singing alongside the folk icon, holding hands as they harmonize. The album was produced by Simon and Kyle Crusham.
"People say, 'why is it that you always want to change your sound?,'" Simon says of questions he gets about his restless musical heart. "I'm not thinking that way at all. I'm looking for the edge of what you can hear. I can just about hear it but I can't quite. That's the thing I want."
Seven Psalms track list:
1. "The Lord"
2. "Love Is Like A Braid"
3. "My Professional Opinion" 
4. "Your Forgiveness"
5. "Trail of Volcanoes"
6. "The Sacred Harp"
7. "Wait"
Tags : Paul Simon Paul Simon new album Paul Simon Seven Psalms pop music