Author Coleman M. Ford Offers Insights on How We can be Conformed to Christ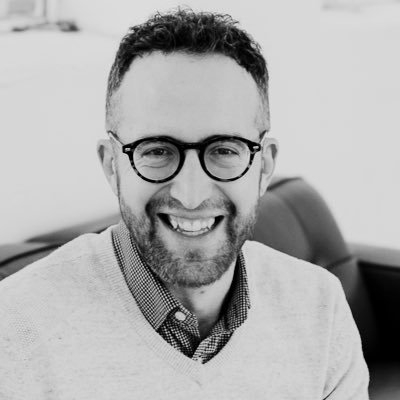 Every day, we are faced with a battle of what our minds will be consumed by and engaged with. From social media to streaming services, our minds are constantly being influenced by what we see. But, the call of Christians is to be conformed to Christ. In his new book, Formed in His Image: A Guide for Christian Formation (B&H Books, May 30, 2023), author and speaker Coleman M. Ford is challenging readers to recover the truth and beauty of a life surrendered to Christ. 
Ford is an author, teacher, and speaker devoted to imparting the goodness, truth, and beauty of the Christian tradition. He has taught for numerous schools and theological seminaries and currently serves as Assistant Professor of Humanities at Texas Baptist College in Fort Worth, Texas. His work has appeared in Christian publications such as The Gospel Coalition and the Ethics and Religious Liberty Commission, as well as numerous academic journals and presses. He writes on early Christian thought and spirituality, as well as spiritual formation for modern Christians.  
Q: Coleman, thanks for doing this interview with us. Tell us a little about yourself and your current ministry.
I am privileged to teach at Texas Baptist College and Southwestern Baptist Theological Seminary in Fort Worth, Texas. Currently, I teach courses in the humanities including critical thinking, apologetics, great books, and spiritual formation. 
Q: For our readers who may not be familiar, can you briefly tell us what your new book is about?
Formed in His Image is intended to help readers understand the necessity and function of Christian spiritual formation. It provides both doctrinal foundations as well as practices necessary to be a more faithfully formed disciple of Jesus Christ. It is an overview, rather than a detailed map, of Christian spiritual formation so it really is the beginning of the conversation for those who are unfamiliar with spiritual formation.
Q: What inspired you to write "Formed in His Image"?
From my earliest days in vocational ministry, I observed in both myself and church members how we are shaped and formed by different cultural priorities. It is easy for us to not "keep the main thing the main thing" when it comes to Christian discipleship. Whether it is through social media, politics, news, or any number of cultural priorities, it is all too easy for Christians to be formed by something else besides Scripture and spiritual disciplines. I noticed this in my own life all the time, and this book was an attempt to express why this is the case and what we are called to do about it.
Q: What are the first steps for beginning a Christian formation journey?
The first step is always a faith commitment to Christ. The gospel is both the initiation into as well as the ongoing story of our formation. We must then recognize the "false stories" that have previously defined our lives. These stories can include anything from a political narrative, to a gender and sexuality narrative, or a host of other stories that have captured our heart. We then need to recognize how all these stories, despite any good bits that may be contained in them, will never provide us ultimate purpose and meaning. Only in pursuing the beauty of God in our lives will we find the meaning we have been striving for elsewhere. Our aim, the only one that brings lasting fulfillment and joy, is God's beauty.
Q: You devote entire chapters to understanding the Trinity, union with Christ and the Holy Spirit. Why is it so important to get those concepts correct?
As I try to make the case in the book, Christian spiritual formation must be "Christian" to be effective. Therefore, we must draw attention to timeless Christian doctrine as the basis for spiritual formation. Any practices of formation can only make sense if we understand the doctrine underlying them. Therefore, understanding God as Trinity gives us the categories for our life together in the church and the story of redemption. Grasping our union with Christ helps us understand our new identity and the depth of God's love for us. Understanding the role of the Spirit as both comforter and guide helps us see how it is both God at work in us "for His good pleasure" as well as us needing to "work out our salvation with fear and trembling" (see Phil 2:12-13).
Q: With everything fighting for our attention in today's world, what advice would you give to people trying to be consumed fully by Christ?
The best advice is the simplest: consume more Scripture. We never go wrong when we prioritize Bible intake in our lives. Whether reading or listening, Scripture gives us the heart of God for his people and his creation. Read it the way Jesus instructed the disciples in Luke 24 to read the Bible; all of it pointing to the person and work of Jesus Christ.
Q:. How has Christian formation impacted your life and the way you view the world?
Christian formation has mostly helped me see how my heart needs constant shaping and guidance, primarily from God's Word, but also through the broader worship ministry in the local church. Christian formation has also increased my sympathy for others, knowing that apart from a commitment to Christ, we are prone to find our hope and fulfillment in temporary things. We give ourselves over to whatever we love; therefore if we love God and are growing in our affection for Him, our hearts and lives will show it.
Q: Where can people connect with you online, and where can they pick up a copy of "Formed in His Image"?
I maintain a website, www.coleman-ford.com, with resources and other ways to connect to the work of spiritual formation, including a forthcoming formation fellowship group and spiritual formation summit. Also at my website, folks can reach out to me if they are looking for consultations or coaching in the area of spiritual formation. I also love to talk about good books, good coffee, and post Office memes on Twitter (@colemanford) or Instagram (@colemanford) and Facebook (www.facebook.com/coleman.ford).
Tags : Coleman M. Ford Coleman M. Ford interview Coleman M. Ford author Coleman M. Ford news Formed in His Image: A Guide for Christian Formation