Paula Blackman Brings to Life the Untold Stories of Segregation and Civil Rights in New Book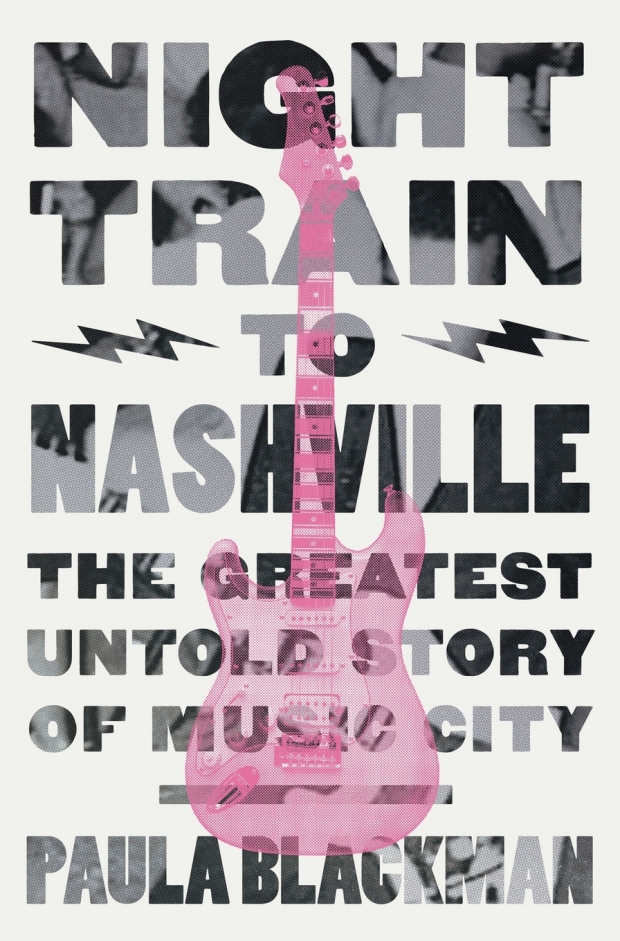 Set in Nashville during the Jim Crow era, author and sixth-generation Tennessee native Paula Blackman's Night Train to Nashville: The Greatest Untold Story of Music City, takes readers behind the curtain of one of music's greatest untold stories during the era of segregation and Civil Rights. Her debut title releases on September 12 (Harper Horizon). 

In its 305 critically researched pages, done over 15 years, Blackman shares personal stories shared by her grandfather Gab Blackman, an advertising visionary who saw an opportunity where there was none: in broadcasting Black R&B music. What began as a moneymaking opportunity led to relationships that sparked positive change, which in turn led to Nashville becoming the first southern city to desegregate.

Blackman says, "This story has long fascinated historians, but the true account of what happened was never shared publicly. After hearing firsthand accounts of the events from my father and grandfather, I began researching the story, never imagining the process would take 15 years. Much of the history revealed in Night Train had been washed away and I feared if I didn't document it, it would be lost forever. To honor my grandfather, the music and the artists he helped become icons-and more importantly to celebrate Music City's evolution from segregation to integration-I felt I had to put in whatever time, expense, and effort were required.

"My grandfather's motives in the beginning were not egalitarian," Blackman adds. "He was a businessman who saw an opportunity to make money. He worked at the Nashville Banner when he realized no radio station in the country was broadcasting what was then called 'race music.' He went to WLAC hoping it would ultimately lead to work in television once the FCC released the licenses. He and WLAC's pioneering deejay, Gene Nobles, launched the first race music broadcast in 1946. The late night programming led to the burgeoning popularity of Black R&B in the 1950s. WLAC's late night jocks-Nobles, John Richbourg and later Hoss Allen-virtually presided over the development of R&B. This was long before Motown or Sun Records. This is where it all started. WLAC's revolutionary broadcast launched a cultural revolution that ultimately paved the way for Music City to become the first in the south to desegregate."

Night Train to Nashville documents how WLAC's nighttime R&B broadcasts inspired a generation to demand social justice. The success of this cultural revolution, sparked by a broadcast from Music City which first desegregated the airwaves, then spread across the country to desegregate the old south.

"This true story opens in February 1946 during what historians consider the opening salvo of the civil rights movement, aka The Columbia Race Riots," says Blackman. "Night Train delves deep into Nashville's history, and for those who love Music City, the portrayal of life here during Jim Crow can be disturbing. However, to ignore this history, to intentionally see only what one wants, to listen solely to opinions that confirm one's own is the definition of willful ignorance. Every person who has read my book-many who've spent their entire lives in Nashville-claim they had no idea about most of the events it details. If we start banning books, refusing to teach history because we're not proud of it or it doesn't support our opinion of ourselves (however delusional they might be), the division between us will only get worse."

About Night Train To Nashville: The Greatest of Untold Story of Music City:
Blackman's debut title explores not only the Nashville music and political scene of the time, but how her grandfather, radio executive E. "Gab" Blackman, tapped into the R&B scene to defy his industry, culture, government, and even his own family to broadcast Black music to a massive audience. Capitalizing on WLAC's powerful nighttime signal, the music's message was heard as far away as New Zealand. 

By targeting a minority audience, the station gained favor with the FCC. By 1946, the public had grown frustrated with station owners and advertisers. Listeners felt the stations should be operated as a public service. Gab Blackman capitalized on that sentiment to bring R&B music and Black artists to the airwaves.  

"It was not something that came about by accident," Blackman notes.

After years of researching her grandfather's story, she turned to Harriett Bridgeforth Jordan, daughter of Black Nashville kingpin William Sousa "Sou" Bridgeforth, to help fill in the gaps.

Sou opened the New Era Club at 4th Ave North and Cedar (later Charlotte) in 1939 with proceeds from the sale of a farm owned by his formerly enslaved grandparents. In the aftermath of increased radio play, Sou's New Era Club soared in popularity on the Black side of the city. Sou's first two clubs on 4th Avenue North near the legendary Bijou Theatre were taken by eminent domain. HIs third club near 12th and Charlotte is where Etta James recorded her iconic live album, Etta Rocks The House.

Night Train to Nashville spans genres-history, media studies, R&B, soul, social sciences, and more-to document the spread of integrated parties and underground concerts despite the looming threat of society at the time and explores how the city, despite its division into two completely different and unequal communities, demonstrated music's ability to change the world.  

"I came to Nashville, not to bring inspiration, but to gain inspiration, from the great movement that has taken place in this community," Rev. Dr. Martin Luther King Jr. said. 
Tags : Night Train to Nashville: The Greatest Untold Story of Music City Paula Blackman Paula Blackman author Paula Blackman new book