"Our Daily Bread" Author Katara Washington Patton Helps Us to Battle Anxieties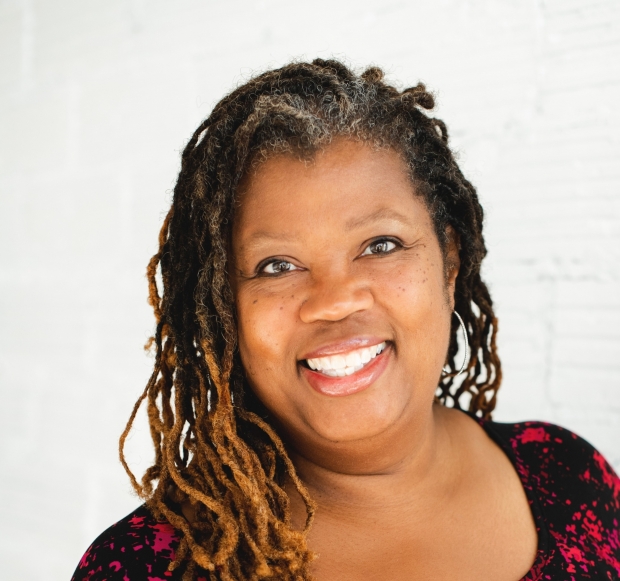 Our Daily Bread Publishing has announced the release of the new book, Navigating the Blues: Where to Turn When Worry, Anxiety, or Depression Steals Your Hope, by Katara Washington Patton, which is available wherever books are sold. 
There is hope and relief from worry, anxiety, and depression. In this 90-day devotional, award-winning author Katara Washington Patton openly shares her own journey with depression while offering hope through the practical instruction and godly wisdom that helped her and many others find deliverance from worry, anxiety, and the blues. 
Each day contains an easy-to-read devotion that includes Scripture, as Patton warmly reminds you that even Jesus suffered and overcame depressing times by looking to God for strength and comfort. She also touches on some specific causes of depression and offers encouraging practices such as rest, movement, music, and medicine to combat the circumstances and feelings that steal your joy.
Q: Katara, thanks for doing this interview with us. Let's start with yourself, tell us a little about who you are and your current ministry.
Thank you for asking me to share a bit more about myself. I'm a writer, editor, and publishing professional. I've been in publishing all of my career, and most of that time I've been blessed to be in Christian publishing. I'm especially passionate about helping people understand the word of God and to practically apply it to their lives. I do this through my writing and my work at Our Daily Bread  (ODB) as an editor of content. I acquire books and other media products for ODB too.
Q: Tell us more about Our Daily Bread Publishing's Voices Collection.
The VOICES Collection is content created by people of color especially for people of color and those messages also spill over to touch other believers as well. VOICES is a ministry effort of Our Daily Bread to emphasize equity and diversity in publishing. We seek to address the specific needs of African Americans and other people of color in the Christian community through our media.
Q: Let's talk about your new book "Navigating the Blues." What is the book about?
In Navigating the Blues, I seek to share a simple yet sometimes controversial concept: faith and depression (or anxiety, stress, worry) can indeed exist in the same space. You're not weak if you have a mental illness; you're not faithless if you've prayed and prayed and still have some of these symptoms. I'm a witness. I share how I've navigated through blue days with prayer, scripture, and some practical steps, and I try to encourage others to keep taking steps toward healing and wholeness.  I lift up scripture that shows Biblical greats (Elijah, David, Jesus) struggled with their emotions and what we would call depression. How did they get through it? What can we learn from them as we navigate through dark days today? 

Q: Why did you decide to write a book about countering anxieties?
First and foremost, I experienced these emotions. I had a long battle of struggling and I don't believe I went through (and still go through that) for nothing. I believe I was called to share my struggles as well as tools I use to cope and get through those days. Second, I believe I am called to share with other Christians the reality that faith and depression, anxiety, and other mental illnesses can exist in the same space. While I don't have the cure, I do have tools that can help you keep going and moving toward healing. I do have a message that can remind others that they are not alone. When I started speaking about what I had endured, I looked into the eyes of many people who were battling the same thing and I knew I had to share more widely through writing. Whenever I posted about depression on social media, I received confidential messages to confirm that others were going through the blues too. I saw that people were indeed suffering and I wanted to do something to help.
Q: Why do you think people often get anxious or depressed?
There's a variety of reasons and I don't think any of them should make us hide or be ashamed. Causes of depression/anxiety can range from hereditary/genetics, hormones, chemicals, situations outside of our control, grief, trauma, etc. What I think is unhelpful is for people to say or  believe that anxiety and depression comes from a lack of faith or from our not trusting God enough. I am a living witness that my depression was not from a lack of faith. I trust God, I believe God, I love God with my heart, mind and soul, and I still have had days where it is really, really hard to get out of bed or to function properly. And just like I treat a cold, I need to treat depression. I need to give myself grace,  rest, care for my soul, seek treatments for my illness, alter my schedule, etc.
Q: How can your book help those who constantly battle worrying and anxieties?
My book has 90 devotions, which can be done one day at a time--or more if desired. With each devotion, I share a scripture, a story, a mantra or statement to hold on to, a prayer, and suggestions to apply a tool to your life. Reading these devotions can give you ideas on how to be encouraged and how to keep going in the midst of tough, blue days. You can use these devotions for inspiration for yourself during blue days as well as to learn how to care for a loved one who may be in the midst of the blues.
Q: Are you currently working on your next project? If so, what can our readers be looking forward to.
I just read a letter saying a reader would have loved 365 devotions in Navigating the Blues. I'm not sure how soon that will happen but it is definitely something to think about. I believe I've found a specific need for many people so I'd like to continue sharing my journey toward wholeness. I'm also working on a few ghostwriting projects to share some really powerful stories about people overcoming tough situations and discovering their God-given purposes. Stay tuned!
Tags : Katara Washington Patton Katara Washington Patton new book Katara Washington Patton interview Navigating the Blues: Where to Turn When Worry Anxiety or Depression Steals Your Hope our daily bread